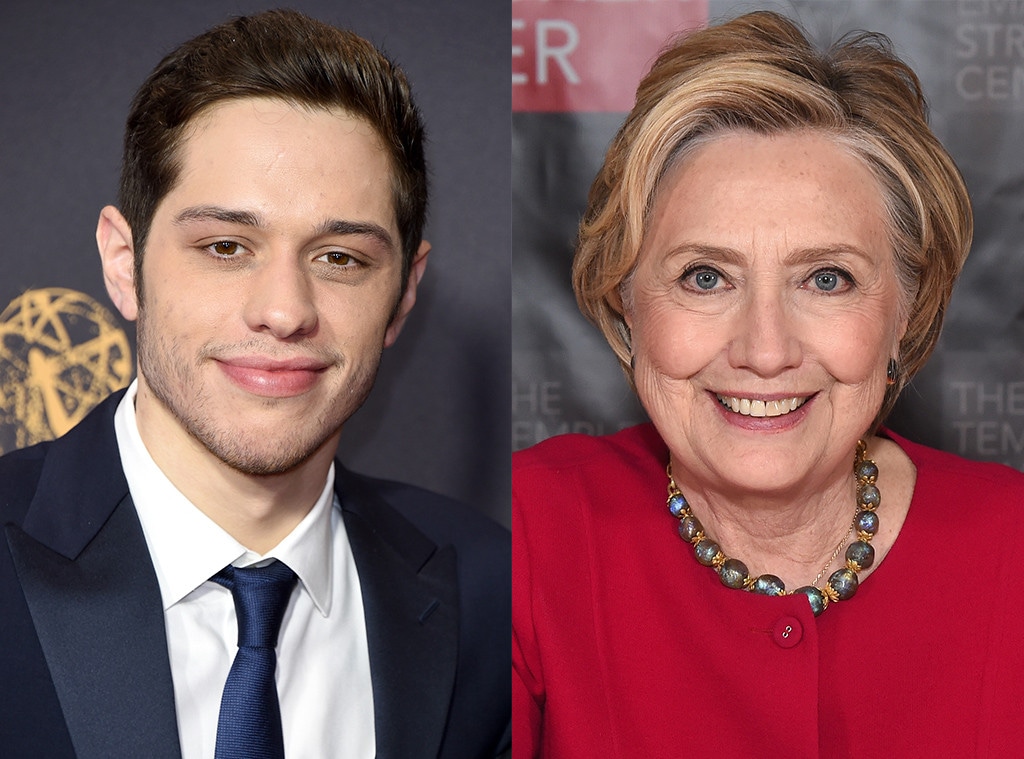 John Shearer/WireImage. Michael Kovac/Getty Images.
Pete Davidson has paid tribute to his "hero" Hillary Clinton in a special way.
The Saturday Night Live star recently got a tattoo of the former Democratic Presidential candidate on his leg and she responded accordingly.
"Wanted to get @hillaryclinton a Christmas gift so I got a tattoo of my hero," he wrote on Instagram on Friday. "Thanks for being such a badass and one of the strongest people in the universe."
"Thanks @petedavidson," she wrote in a comment in response to his Instagram page. "This makes it significantly less awkward that I've had a Pete Davidson tattoo for years."
"But serious, I'm honored," she said. "Merry Christmas my friend."
"Got to do this mini portrait of @hillaryclinton on @petedavidson last night," wrote tattoo artist Jon Mesa, who has visited Davidson on the SNL set in the past.
Davidson's photo of his tattoo remains his only Instagram post. He periodically purges his account.
Clinton has been parodied many times on SNL, which features Kate McKinnon playing the politician, and made a guest appearance on the show in a skit with the actress in 2015.