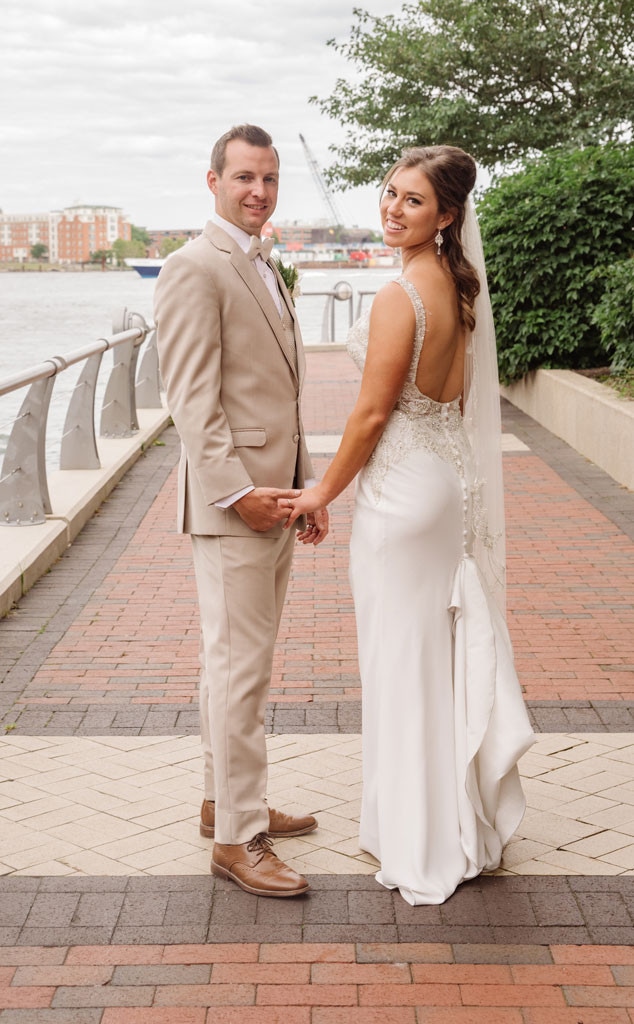 Courtney Hizey Photography & Emily Maultsby
Are you ready to meet the new cast of Married at First Sight?
Season six of the Lifetime show premieres on Jan. 2 and the Boston cast has just been revealed.
On the show we'll see Jaclyn Schwartzberg meet Ryan Buckley, Shawniece Jackson meet Jephte Pierre and Molly Duff meet Jonathan Francetic, moments before they say "I do."
Like in previous seasons, viewers will watch the relationships from the very start and see if sparks fly at the wedding, on the honeymoon or when the couples return home. Cameras will be there to document every moment and see if the couples decide to stay together or go their separate ways.
Courtney Hizey Photography & Emily Maultsby
1. Shawniece and Jephte: The duo shares a laugh in their wedding portrait above. According to People, 29-year-old Shawniece is an entrepreneur and cosmetologist who is looking for someone who makes her laugh. And 26-year-old Jephte is a second grade teacher who is looking for a confident and outgoing partner.
Courtney Hizey Photography & Emily Maultsby
2. Molly and Jonathan: The couple strikes a wedding day pose in this picture. The site shares that 25-year-old Molly is a commercial insurance adjuster who is hoping to find someone loyal and has a sense of humor.
And 28-year-old Army veteran Jonathan is a financial associate who wants to find a partner who is driven, has a sense of humor and is an adventure-seeker.
Courtney Hizey Photography & Emily Maultsby
3. Ryan and Jaclyn: The couple holds hands in this wedding pic. People shares that Jaclyn is a former teacher, now a sales representative, whose boyfriend sadly passed away suddenly about two years ago. She's now looking to find someone she can have a similar connection with.
And 29-year-old Ryan is a firefighter who is looking to find someone to settle down with who is energetic and sincere.
Are you looking forward to the new season? Sound off in the comments!