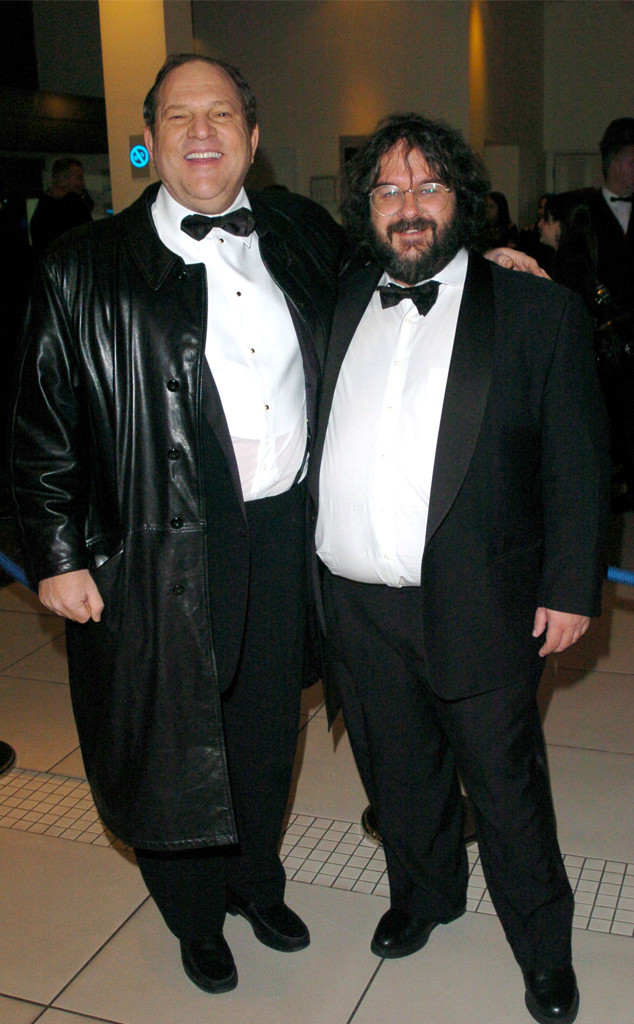 Jon Furniss/WireImage
UPDATE: A spokesperson for Harvey Weinstein has responded to Sir Peter Jackson's claims that the movie mogul and his brother Bob Weinstein had blacklisted both Ashley Judd and Mira Sorvino.
In regards to claims that he blacklisted Judd, the spokesperson said, "As Peter Jackson explained in his own statement, Bob and Harvey Weinstein had nothing to do with Lord of the Rings. If Ashley Judd said she was in conversations with Mr. Jackson and reviewed sketches, it was under New Line, which had casting authority, not Miramax. Miramax never provided sketches to anyone. Around the time of Rings, Mr. Weinstein cast Ms. Judd in Frida and years later, in Crossing Over. Miramax had flown Ashley to New York for casting discussions and to meet the production team for Good Will Hunting. While Ashley was the top choice for Miramax and Mr. Weinstein, the role went to Minnie Driver, who was the star and director's preference. Minnie did a brilliant job and he believes Ashley would have as well."
As a response to claims that Weinstein had blacklisted Sorvino, the spokesperson said, "Mr. Weinstein did not blacklist Mira Sorvino, and was in fact working with her during the time frame in question on Mimic, the Guillermo Del Toro film. Also during that time, she was dating Quentin Tarantino, who was the foundation and backbone of Miramax. At the time in question, no one could have blacklisted or derailed the career of Ms. Sorvino, who had recently won both an Academy and a Golden Globe award and was being courted for leading roles by all seven studios and every major broadcast network.
The statement continued, "After the success of Lord of the Rings, Peter Jackson was so powerful he could have cast anyone he wanted in the Hobbit. Neither Ms. Judd nor Ms. Sorvino had roles in the film. Mr. Weinstein continues to admire Mr. Jackson for his creative genius, but he firmly denies these accusations."
______
Sir Peter Jackson has broken his silence on Harvey Weinstein.
The film director spoke to the New Zealand publication Stuff about his working relationship with Harvey, who he met in the '90s when Jackson was pitching his plans for The Hobbit and Lord of the Rings.
In the article, Jackson claimed that Harvey and his brother Bob Weinstein had blacklisted both Ashley Judd and Mira Sorvino—two of the women who came forward with sexual assault allegations against Harvey.
"I recall Miramax telling us they were a nightmare to work with and we should avoid them at all costs," Jackson said. "This was probably in 1998."
He continued, "At the time, we had no reason to question what these guys were telling us—but in hindsight, I realize that this was very likely the Miramax smear campaign in full swing."