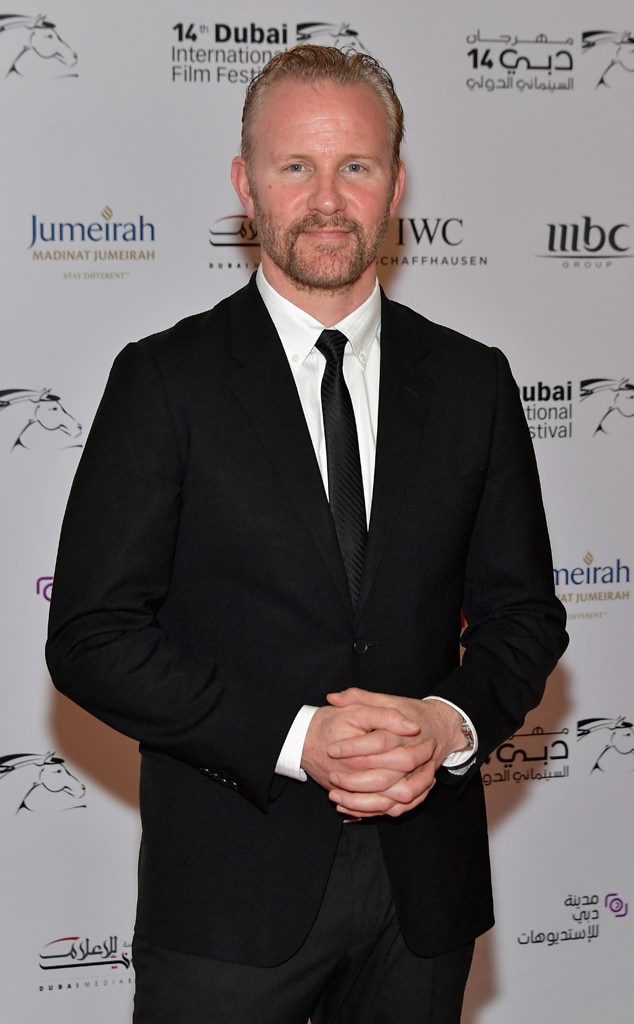 Neilson Barnard/Getty Images for DIFF
UPDATE: The fallout continues for Morgan Spurlock after the director penned an open letter about sexual misconduct in Hollywood. 
"We feel for all of the women impacted by the recent statements made by Morgan Spurlock," YouTube said in a statement to E! News. "In light of this situation, we have decided not to distribute Super Size Me 2 on YouTube Red."
———
Morgan Spurlock has decided to leave his production company.
The 47-year-old is leaving his position as CEO of Warrior Poets, his rep confirms to E! News. Warrior Poets partners Jeremy Chilnick and Matthew Galkin tell E! News in a statement, "On behalf of Warrior Poets, we as partners have always supported our company and its endeavors. As of today, Morgan Spurlock will be stepping down effective immediately. We will continue to lead the company as equal partners, producing, distributing & creating from our independent production company."
This news comes just two days after the producer, known for his Super Size Me documentary, admitted to sexual misconduct in an open letter.
"As I sit around watching hero after hero, man after man, fall at the realization of their past indiscretions, I don't sit by and wonder 'who will be next?' I wonder, 'when will they come for me?'" Spurlock began his Twitter post.
"You see, I've come to understand after months of these revelations, that I am not some innocent bystander, I am also a part of the problem," he continued, "I'm sure I'm not alone in this thought, but I can't blindly act as though I didn't somehow play a part in this, and if I'm going truly represent myself as someone who has built a career on finding the truth, then it's time for me to be truthful as well."
Spurlock went on to share with readers, "Over my life, there have been many instances that parallel what we see everyday in the news. When I was in college, a girl who I hooked up with on a one night stand accused me of rape. Not outright. There were no charges or investigations, but she wrote about the instance in a short story writing class and called me by name. A female friend who was in the class told be about it afterwards. I was floored."
The filmmaker also discussed how he "settled a sexual harassment allegation" at his office eight years ago.
He wrote, "Then there was the time I settled a sexual harassment allegation at my office. This was around 8 years ago, and it wasn't a gropy feely harassment. It was verbal, and it was just as bad. I would call my female assistant 'hot pants' or 'sex pants' when I was yelling to her from the other side of the office. Something I thought was funny at the time, but then realized I had completely demeaned and belittled her to a place of non-existence. So, when she decided to quit, she came to me and said if I didn't pay her a settlement, she would tell everyone. Being who I was, it was the last thing I wanted, so of course, I paid. I paid for peace of mind. I paid for her silence and cooperation. Most of all, I paid so I could remain who I was. I am part of the problem."
In the open letter, Spurlock also discussed sexual abuse he experienced, his relationship with drinking, his infidelities and more. You can read Spurlock's message HERE.