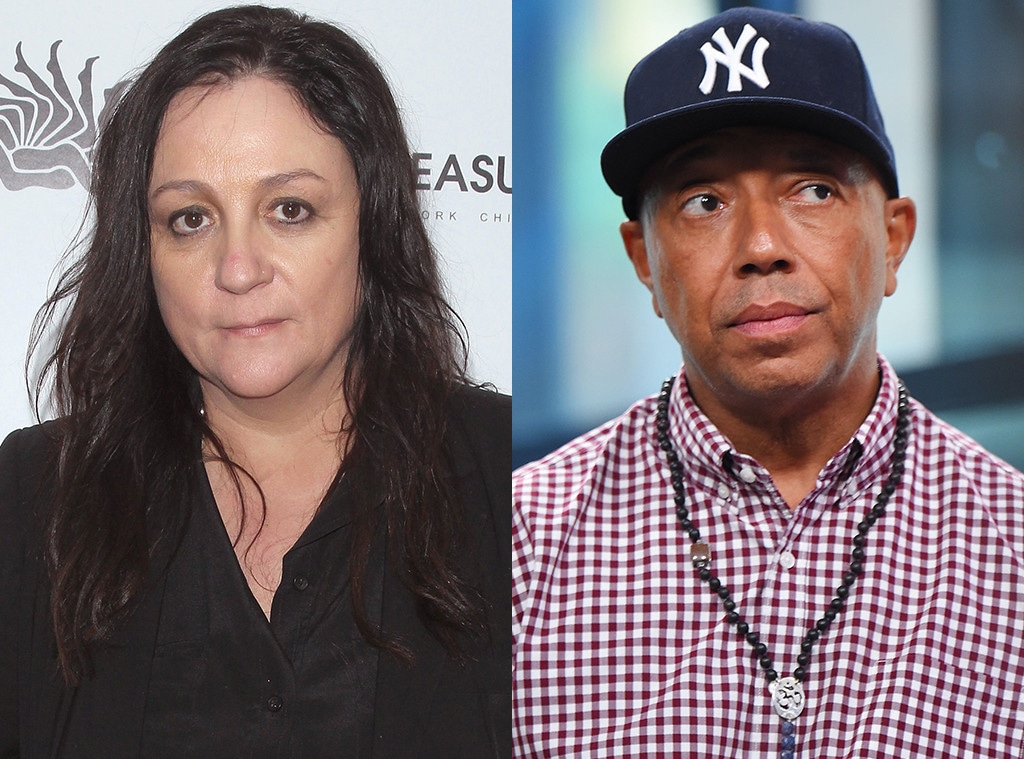 WireImage/Getty Images
Kelly Cutrone has come forward accusing Russell Simmons of attempted rape. 
In a new interview with Page Six, the founder of People's Revolution details an evening in 1991 where she claims Russell led her to his own apartment instead of her own.
"He pushed me into his apartment and then he threw me down on the floor and literally tried to grab...take my clothes off of me," she alleged. "And I started kicking him really, really hard, screaming, telling him to get the f--k off of me. And that I would have him killed if he ever f--king laid a hand on me."
On Wednesday, the fashion and music mogul denied all rape and sexual misconduct allegations directed towards him.
"I vehemently deny all these allegations. These horrific accusations have shocked me to my core and all of my relations have been consensual," he said in a statement to E! News. "I am blessed to have shared extraordinary relationships, whether through work or love, with many great women; and I have enormous respect for the women's movement worldwide and their struggle for respect, dignity, equality and power. I am devastated by any reason I may have given to anyone to say or think of me in the ways that are currently being described."
Russell added, "The current allegations sent to me by the New York Times and Los Angeles Times range from the patently untrue to the frivolous and hurtful. The presumption of innocent until proven guilty must not be replaced by 'Guilty by Accusation.'"
As for why Kelly decided to come forward this week, she told E! News that Russell's use of the hashtag #NotMe on Instagram, left her with several emotions.
"To me, the hashtag #NotMe was a subversive call out to continue sexual violence against women. If someone wants to sexually assault a woman, they could just hashtag #NotMe. It is very similar to the concept fake news," she shared with us. "He is giving Om a bad name and I hope he chokes on his own pendant necklace. Sorry Russell, wrong bitch, wrong day."
Late Thursday, E! News also confirmed that New York police have opened a preliminary investigation against Russell.
"The NYPD has received information regarding allegations involving Russell Simmons in the NYC area and our detectives are in the process of reviewing that information," police shared with E! News.
In a statement to E! News, Russell said he "fully supports and will cooperate with the police inquiry and is confident of a swift resolution."
—Reporting by Taylor Bryant