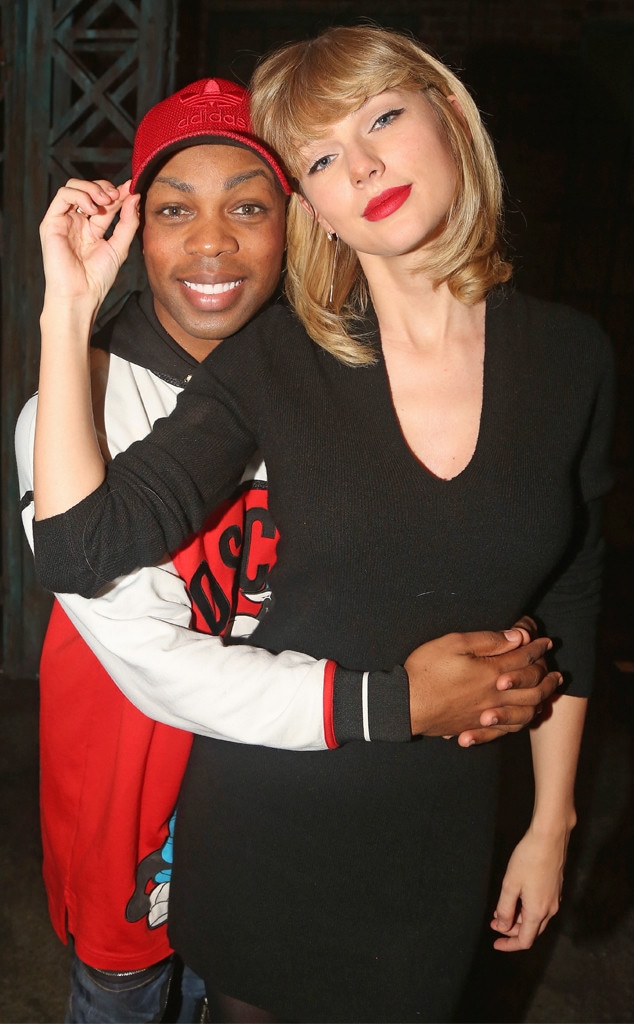 Bruce Glikas/Bruce Glikas/Getty Images
Todrick Hall acknowledges Taylor Swift is at the top of her game these days, but apparently that wasn't always the case. 
The pop star's longtime bestie and frequent collaborator appeared on The Kid Kraddick Morning Show recently, revealing that he never approved of a particular past boyfriend of Swift's. Hall never mentioned the ex by name, but context clues have led some fans to assume it was Tom Hiddleston who he said turned Swift into "Quasimodo." 
"There was a time last year—I don't know if I'm supposed to say anything—she was dating someone," Todrick said. "I'd actually never met this person, but I could I could just tell every time I would talk to her, she would hunch over"
"I sent her this picture of her as Quasimodo that I edited," he recalled. "Because I was like, 'You cannot turn into Quasimodo for this guy. Every time you say his name, you hunch over.'"
FameFlynetUK/FAMEFLYNET PICTURES
Now, Hall described the 28-year-old Grammy winner as the "happiest I've ever seen her," adding, "She's so happy. Standing up completely straight and so tall and so confident. I just love it. I'm so, so happy for her and I cannot wait to see this tour."
Taylor and the Thor star called it quits in September 2016 after a whirlwind summer romance. The "End Game" songstress also dated Calvin Harris last year, though Hall accompanied Swift to one of the Scottish DJ's concerts so it's safe to assume she introduced her BFF to Harris.
(Swift is now dating U.K.-based actor Joe Alwyn.)
Todrick also said Taylor is "very sensitive," especially when it comes to accepting criticism. 
"We were talking about this the other day and I was like, 'It blows my mind that you're so humble and so sensitive,'" Hall recalled during the interview. "We were hanging out at her house and Tiffany Haddish was there and she was saying something about some comment a kid said, and you could tell that it made Taylor's entire energy shift because she just loves people so much and she wants everybody to understand where she's coming from."
"But I think it's that passion and that humble quality about her that makes her so great at writing songs that people identify with because she wears her heart on her sleeve. When things happen, it really, really gets to her," he added. 
On Wednesday, Swift celebrated her 28th birthday with thoughtful messages from Hall, Selena Gomez, Karlie Kloss and Lily Aldridge.