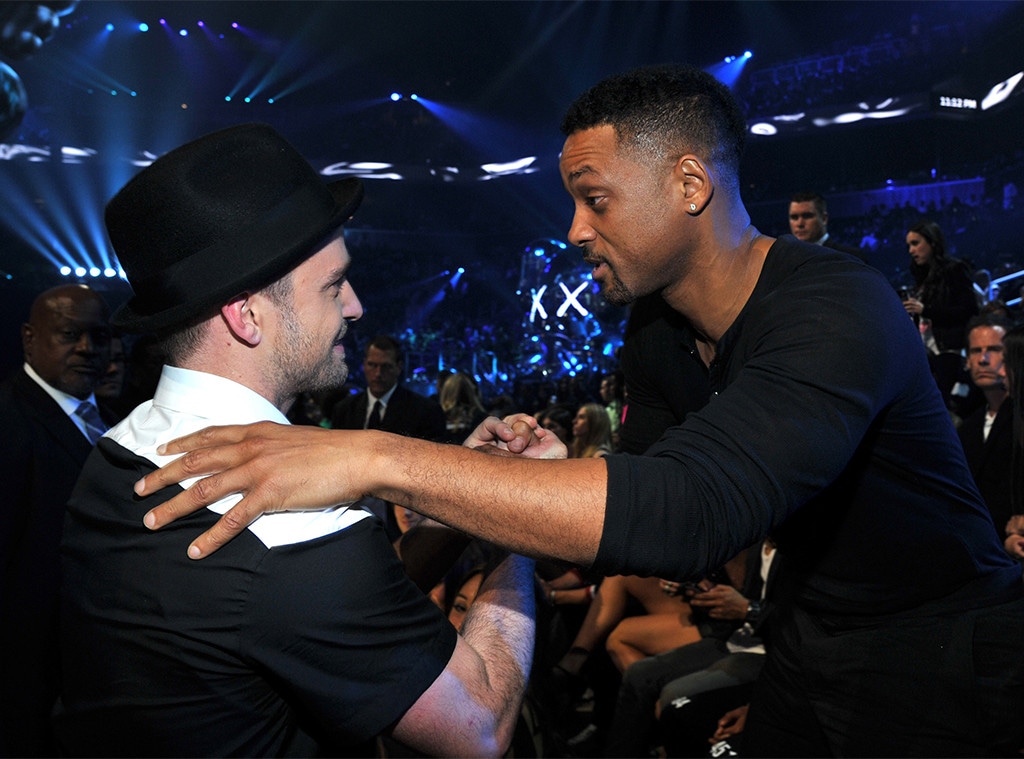 Kevin Mazur/WireImage for MTV
Just call Justin Timberlake a member of the Instagram welcoming committee.
For those who missed the big news, Will Smith surprised fans this morning when he created an Instagram account.
In just 12 hours, the former Fresh Prince of Bel-Air star had earned a whopping 530,000 followers. As for his first picture, the actor decided to snap a photo from The Ellen DeGeneres Show set.
One fan who was totally excited about the account was J.T. himself who decided to offer a tip on mastering the social media site.
"Welcome to Instagram @willsmith," he wrote online with a photo from the 2013 MTV Video Music Awards. "This is called a #TBT. Which means Throwback Thursday. Which is a photo you post on Thursdays that you like, that was taken in the past."
Justin continued, "I like this photo because it's a photo of you and me. And we look like we are having a serious conversation about something very important. And that makes me feel important." LOL!
And while we know Will is only a beginner, perhaps these tips will come in handy for the next baby picture he posts online.
"Ya'll ain't got no filters like this," he captioned a throwback photo without using the famous hashtags. Forgive yourself, Will!
As for who is responsible for the new account, we have to give credit where credit is due and thank Ellen DeGeneres. 
During a recent episode, she taught the actor how to correctly pose for pictures with duck face and perfect the awkward mirror selfie. As they always say, practice makes perfect.