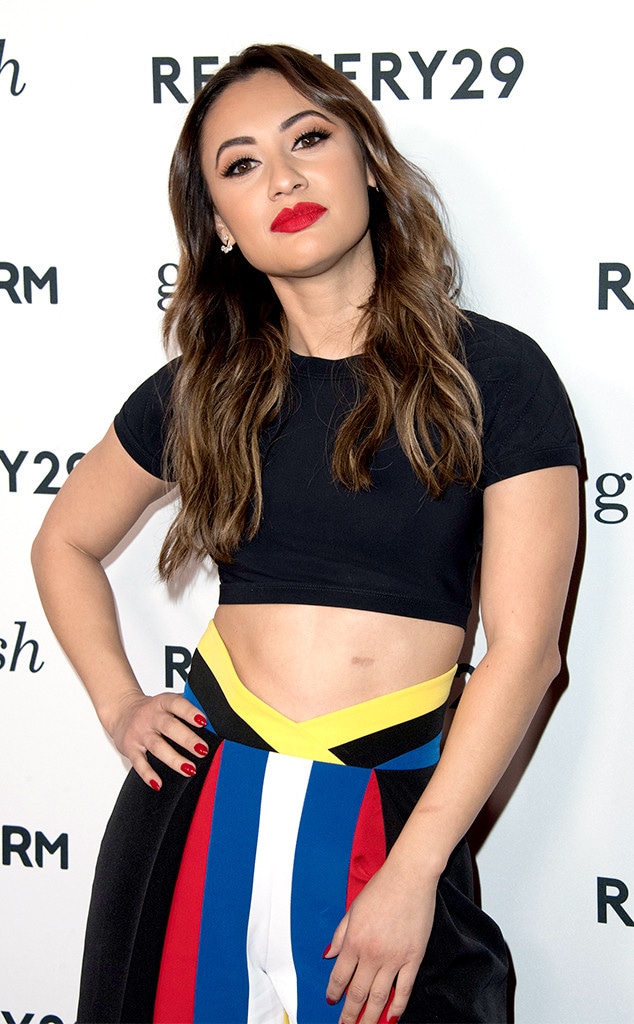 Freeform/Aaron Poole
Francia Raisa is sharing how she and BFF Selena Gomez are doing three months after revealing their kidney surgeries.
Back in September, Gomez shared with her Instagram followers that she had received a kidney transplant from Raisa over the summer after finding out she needed one due to her lupus.
Now, Raisa is proudly displaying her surgery scar on the red carpet. 
On Wednesday, the actress attended a screening for her upcoming Freeform TV show Grown-ish in Hollywood wearing a crop top. While there, Raisa also shared how she's feeling post-surgery.
Speaking about her and Gomez's health, Raisa told Us Weekly, "We're doing great. I'm feeling really good and I'm really happy to be here."
Raisa told her Instagram followers in September, "I am beyond grateful that God would trust me with something that not only saved a life, but changed mine in the process. This was part of our story, and we will share it soon, but what is important now is that this is not the only story."
She continued, "For more information regarding Lupus, please go to the Lupus Research Alliance website: www.lupusresearch.org -- Love you sis, so glad we're on this journey together. ❤️ xx"
Later that month, Raisa also bared her scars from the kidney transplant surgery on Instagram. The actress posted a video of herself working out at the gym with the caption, "Happy to be back."
At the end of November, Elle Fanning and Raisa presented Gomez with Billboard's Woman of the Year award. A tearful Gomez told the audience, "To be honest, I think Francia should be getting this award because she saved my life."