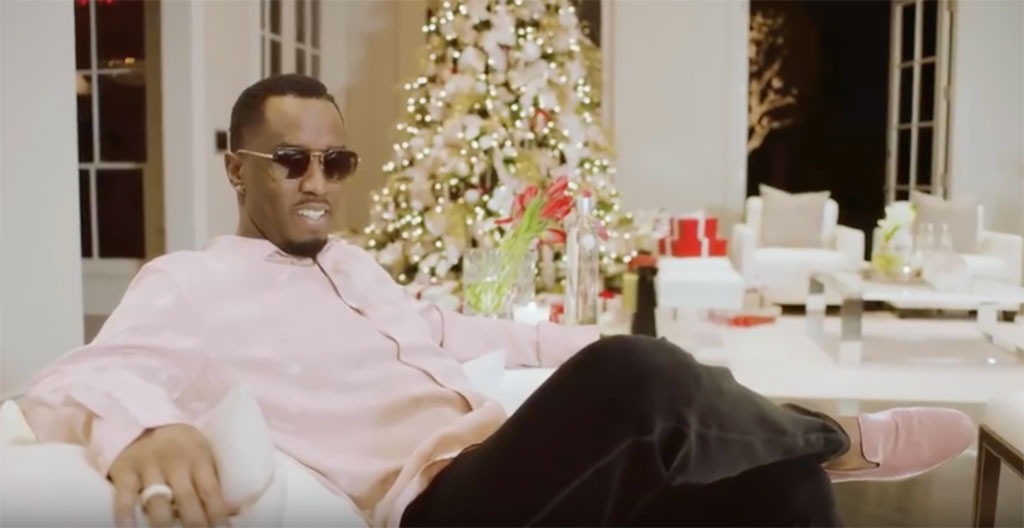 YouTube
Sean "Diddy" Combs is answering it all. 
For his first round of 73 questions with Vogue, the music producer and mogul covered virtually every topic—from his favorite food to his hope for the future. While simultaneously giving fans an inside look at his chic Los Angeles mansion, the rapper revealed a new nickname ("Love"),  what he misses most about New York City (the people) and his weakness (fried chicken).  
When asked about what he would tell his 15-year-old self, Diddy responded simply, "Love, take care of yourself." As for when he first new he wanted to be an entrepreneur, it was at 12 when he got a paper route even when he wasn't supposed to. 
Known for his lavish parties, Combs considers the soirée he threw for when he received his star on the Hollywood Walk of Fame and this year's soirée at Burning Man—at an "undisclosed location"—among his top three. 
Of course, no party would be complete without some A-list decor. However, when it comes to Diddy's events, nothing is out of reach—not even the Declaration of Independence. According to the star, he had the iconic American document at one of his Fourth of July parties. Not too shabby! While we'd all like to have the number one spot on his guest lists, turns out Leonardo DiCaprio is the A-lister who would have the top spot. 
There was a lot to learn about the Grammy winner, including the fact that his favorite article of clothing is a pair of socks. 
Also included in the questionnaire was whether or not Diddy intends to run for the White House in 2020. The answer is no. "Don't want to be the president," Diddy admitted. "I want to have too much fun."
Still, Diddy intends to make change. "My hope for the future is that my people, African Americans will get a chance to build some economic wealth, to make some positive changes in our community, so we can stop asking people for things and that my people just get a piece of mind, just get a day to breathe and not have to think about getting shot or killed or being oppressed," he answered. 
"I just want a little bit of peace and love."
Check out Vogue's full clip above.