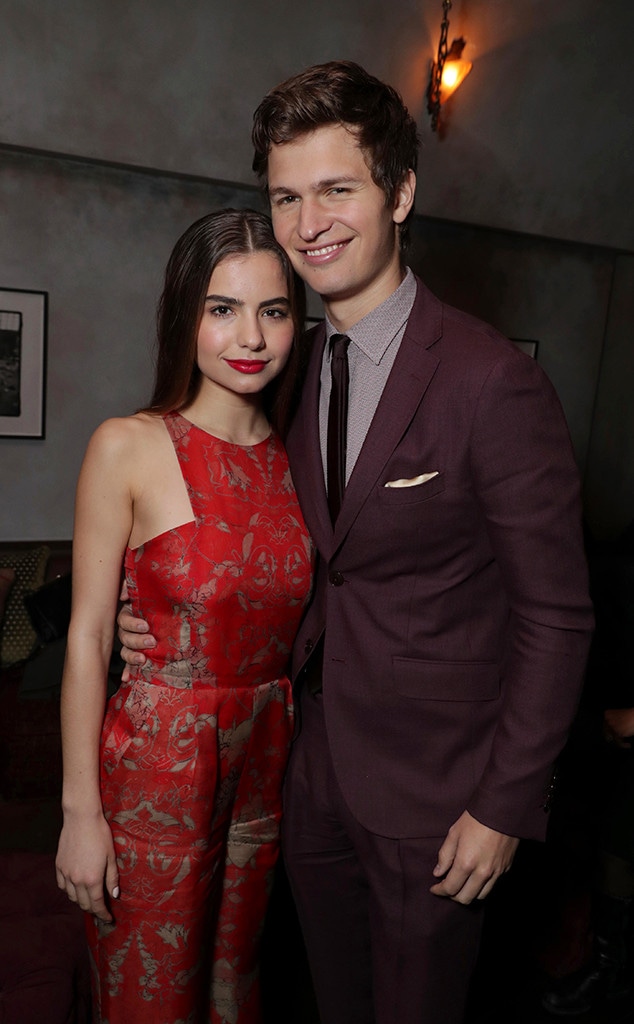 Eric Charbonneau/Invision for Sony Pictures/AP Images
Not everyone can relate to dating a celebrity, but fans might be able to identify with the story of how high school sweethearts Ansel Elgort and girlfriend Violetta Komyshan met.
The classic boy-meets-girl love story took place freshman year at LaGuardia High School in New York.
"I think he had his eye on me, because we were in the same lunch period or something," Komyshan recalled during an interview with Cosmopolitan. "[One day freshman year] I was with my friend, and he was walking down the block. I didn't even know he went to my school—I just thought he was really attractive. I looked at him and told my friend, 'Oh my God, that guy's so hot,' and she's like, 'Oh that's Ansel, he goes to LaGuardia.'"
Still, it wasn't exactly love at first sight. After Elgort asked them 'What's Good?' and gave a fist-bump, Komyshan thought he was attracted to her friend.
"I thought he liked her!," she said.
Thankfully, The Fault in Our Stars actor wasn't afraid to make the first move.
"He waited for me [after school] the next day and told our friend to introduce us and I was like, 'OK, he totally liked me yesterday,'" she told the magazine. "Then I made her come with us to Starbucks. We exchanged numbers and became friends, and then we started dating when I was at the end of sophomore year."
Ah, young love.
Even though the couple broke up in 2014, they reconciled just a few months later. Today, they're still going strong.