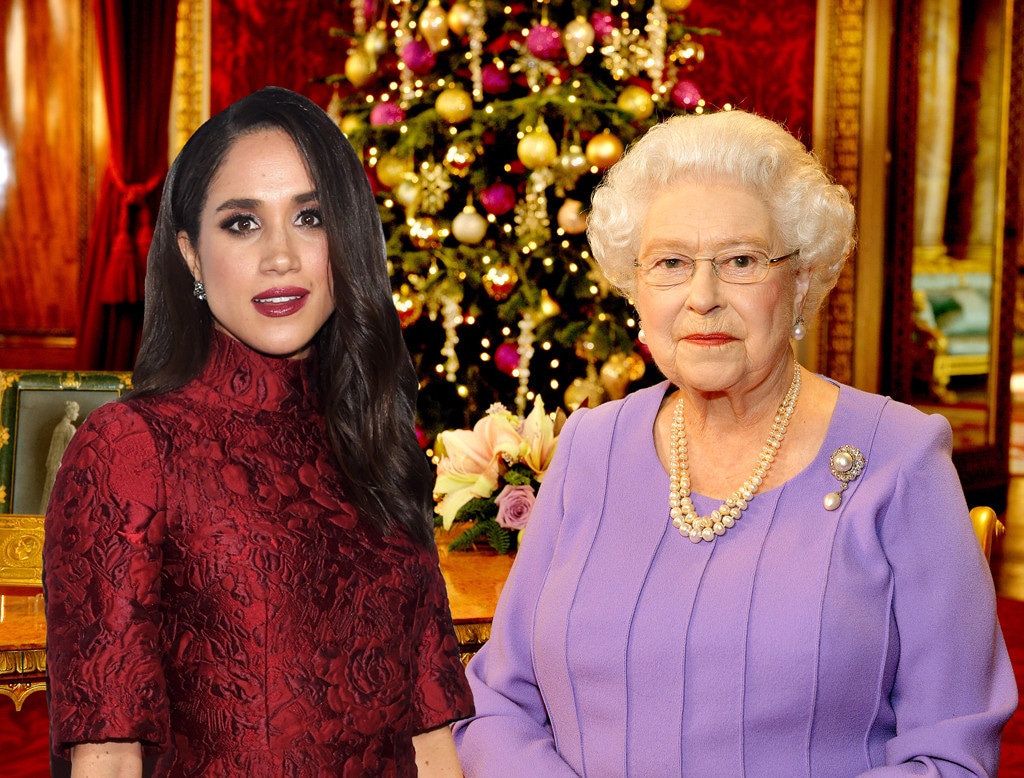 Getty Images/E! Illustration
Meghan Markle attended Queen Elizabeth II's staff Christmas party earlier this week.
On Monday, Meghan and Prince Harry were both in attendance at the holiday bash, held at Windsor Castle in London. The Daily Mail's Rebecca English tweeted that Meghan was a "surprise guest" at the party and Prince Harry looked "so proud" of his fiancée, according to an attendee.
"Yes it was definitely a surprise to all those attended. And those that did meet her were absolutely blown away by her elegance and confidence," she tweeted.
Eddie Mulholland/Daily Telegraph/PA Wire
This news comes just weeks after it was revealed that Harry and Meghan are engaged and just days after it was announced that Meghan will spend Christmas with the royals.
A Kensington Palace spokesman told reporters on Dec. 13, "You can expect to see the Duke and Duchess of Cambridge, Prince Harry and Ms. Markle at Sandringham on Christmas Day."
Meghan and Harry also reportedly attended the Kensington Palace holiday party with Prince William and Kate Middleton on Wednesday evening.
The couples appear to be getting along very well, with the Duke and Duchess of Cambridge sharing that they're "very excited" for Harry and Meghan's wedding.
"We are very excited for Harry and Meghan," the couple said in a joint statement after Harry and Meghan's engagement news was announced in November. "It has been wonderful getting to know Meghan and to see how happy she and Harry are together."
The couple's wedding will take place in May 2018 at St George's Chapel at Windsor Castle.