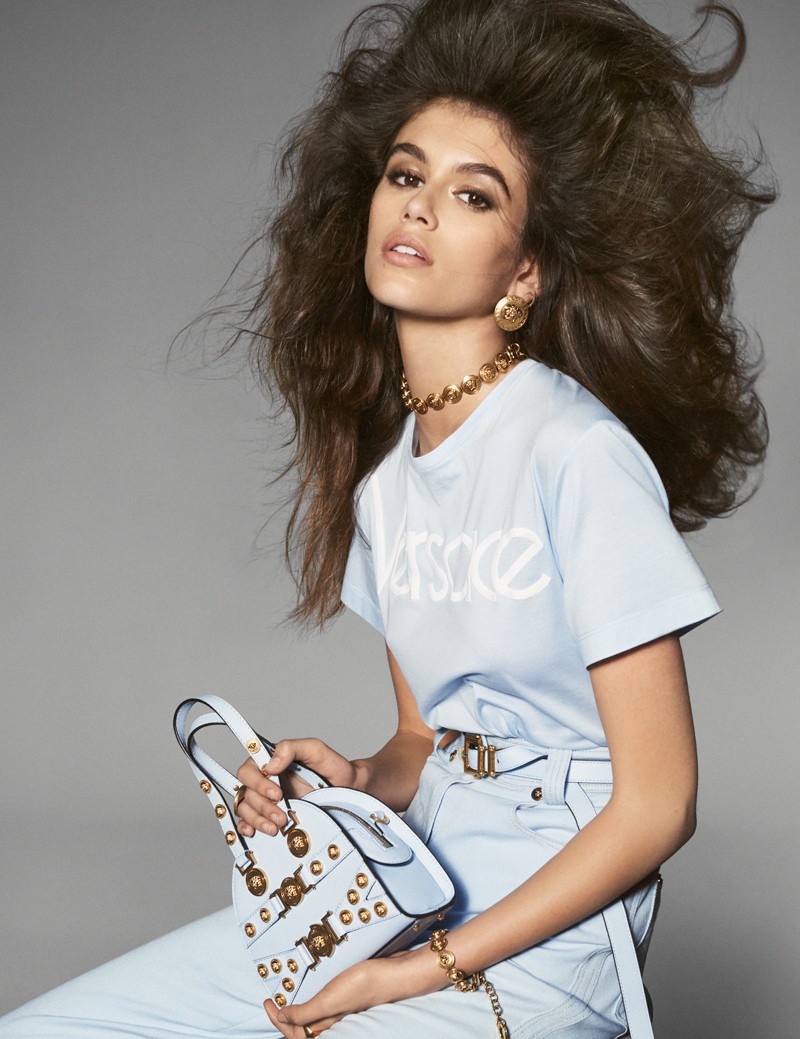 Photography by Steven Meisel
Versace's newest ad campaign is iconic. 
In commemoration of the 10th anniversary of the death of Gianni, Donatella Versace is reminding the world of her brother's influence with a tribute collection, featured during the 2017 Milan Fashion Week and, as of today, the brand's latest ad campaign. Like the runway show that closed with icons Cindy Crawford, Naomi Campbell, Claudia Schiffer, Helena Christensen and Carla Bruni in sparkling gold gowns, the star-studded ad campaign is history-making...and a beautiful blast from our '90s past.
In the campaign, Donatella not only showcases Gianni's muse, Naomi, one of the women that coined the term "supermodel"—a term that pointed to a model's celebrity and global influence—she's including current all-stars, like Gisele Bündchen and Gigi Hadid, and up-and-comers like Kaia Gerber.
While Kaia may not have been able to work directly with Gianni (she was born four years after his death), including her in the ad campaign is a sign of his growing influence, long after his death. As a budding star and daughter to Cindy Crawford, she's clearly studied her mother's iconic images, and thus would also have a deep appreciation for the Versace brand.
"We all feel part of the Versace family, that brand was such an important part of the beginning of my career," Cindy told The Telegraph. 
Photography by Steven Meisel
While her relationship with the brand marks the beginning of her career, both she and the brand have remained in the pop culture limelight through the decades, maintaining their authority by supporting the new generations in ways that don't feel forced. Case in point: Versace's ad campaign that seamlessly places three generations of models into one fashion collection.
One month prior to the debut of FX's The Assassination of Gianni Versace: American Crime Story, it's a good time to get all eyes on the brand. The series stars Penelope Cruz as Donatella and Edgar Ramirez as Gianna, documenting the death of the design house creator, who was shot outside of his home.