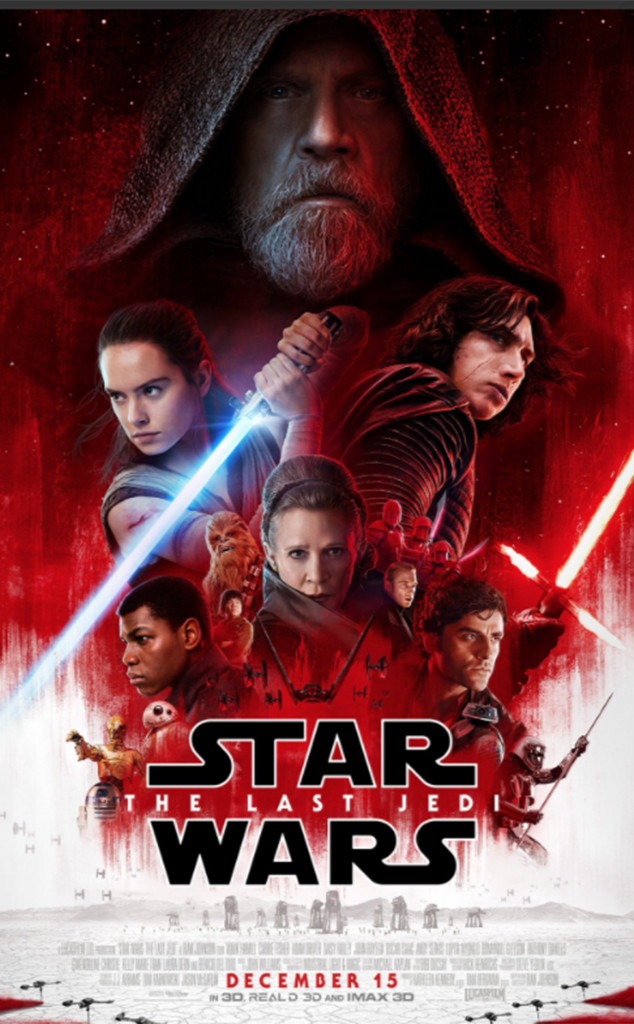 What's better than watching Star Wars: The Last Jedi? Watching the epic space adventure while in space yourself!
It turns out that an upcoming feature onboard the International Space Station will be none other than the newest installment to the Star Wars franchise. Spaceflight reporter Robin Seemangal shared the news on Twitter Tuesday and NASA confirmed it with Inverse. The lucky astronauts onboard the ISS often enjoy movies from a digital library including The Martian, Alien and 2001: A Space Odyssey (and probably some non-space related ones, too).
While it's unclear when the ISS will get access to the film, NASA Public Affairs Officer Dan Huot said that NASA "can confirm the crew will be able to watch it on orbit. They typically get movies as digital files and can play them back on a laptop or a standard projector that is currently aboard."
We hope the Death Star doesn't disrupt the ISS' viewing.
Star Wars: The Last Jedi hits theaters worldwide Dec. 15.
To the astronauts onboard the ISS, in the case that you view it before us: No spoilers for the earthbound, please!