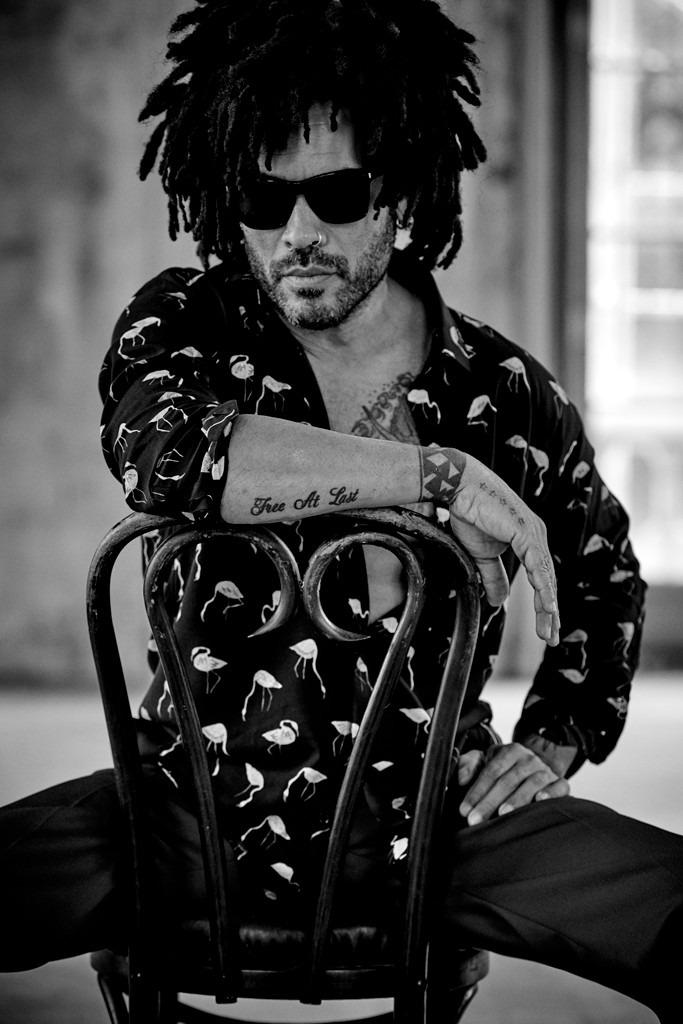 Mr Matthew Brookes
We all know one of the reasons Big Little Lies became so successful was due to its amazing cast, but we bet you didn't know (or at least didn't remember) about the history between Nicole Kidman and Zoë Kravitz...
In 2003, the red-headed actress was engaged to Zoë's father, Lenny Kravitz. Unfortunately, they called the wedding off in 2004, but there's no hard feelings there.
And as if Zoë's involvement in the award-winning HBO show isn't proof enough, Lenny opened up to MR PORTER about Nicole in the latest issue of The Journal.
"Nicole is amazing," Lenny gushed. "Zoë and she hadn't spent time together since she was younger, since Nicole and I were together, so [the show] was great."
In fact, Lenny has stayed friends with many of his exes, including ex-wife and Zoë's mother, Lisa Bonet.
The former couple—both half Jewish, half African-American—got married in 1987 when they were just 21 years old. Despite divorcing in 1992, they've stayed "best friends" ever since.
David X. Prutting/BFA.com/Sipa USA
"We were mirror images of each other, male and female," Lenny recalled of their relationship. "It was quite extraordinary."
He also admitted he's never found that kind of love again.
"Not that. It will never be that," he said. "I was 21. She was 21. It's that time when you are discovering yourself, your art. It's a very romantic time in general. I hope to have a great love again. I plan on it."
Speaking of, after being engaged to Adriana Lima in 2001 and Kidman after that, Lenny vowed to be single for a while. But is he still?
"No, I've been with people you don't know about," he explained. "I keep it on the down low. I've been like really, really single for the last few months. I'm keeping it that way. They were the people for that time. Great love, great growth. But I'm waiting to meet that person. I'm waiting for the soul partner, the wife."