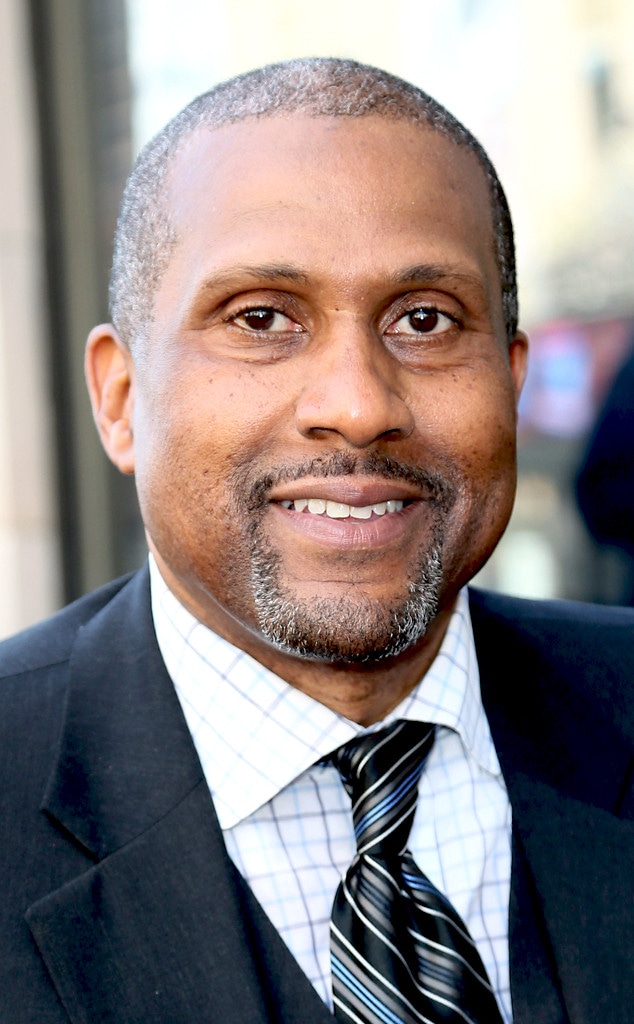 David Livingston/Getty Images
After PBS suspended his program, Tavis Smiley took to Facebook Thursday to deny the "troubling allegations" against him.
The host of the late-night show Tavis Smiley shared a video on his official page in which he addressed the suspension and allegations. 
Smiley started the video by saying he was as "shocked as you were" to learn of PBS's "sudden" decision to indefinitely suspend his show.
"Let me say at the outset that I have the utmost respect for all women, and I certainly celebrate the courage of those women who have come forth of late to share their own truth," he said. "Let me also assure you that I have never groped, inappropriately exposed myself or coerced any colleague in the workplace ever in my 30-year career."
Smiley then told viewers PBS didn't inform him it was launching its "so-called investigation" against him.
"I only learned of this investigation because former colleagues, former staffers started to call me to tell me they were getting a phone call from some PBS investigator asking, 'No. 1: Did Tavis ever make you feel uncomfortable in the workplace?' and 'No. 2: Can you give us other persons to call?'" he said. 
It wasn't until he threatened a lawsuit against the public broadcaster, he claimed, that investigators agreed to talk to him for three hours. 
"And even then, their minds must have been made up because almost immediately after that session ended this story broke in Variety," he said, referring to the media outlet that broke the story about his suspension.
"PBS investigators refused to look at any of my documentation, refused to talk to any of my current staffers, refused to give me the names of any of my accusers and refused to give me any semblance of due process," he added. "It is clear that this has gone too far, and I for one intend to fight back."
As the video continued, Smiley said he believes PBS "overreacted" and conducted a "sloppy" investigation. He then told viewers it's "time for a real conversation in this country about where the lines are—about how men and women can engage each other in the workplace."
"And I look forward to actively participating in that conversation," he concluded.
In addition to sharing the video, Smiley shared a corresponding post, in which he claimed he learned of his suspension on the eve of the 15th season and 3,000th episode of his show.
"If having a consensual relationship with a colleague years ago is the stuff that leads to this kind of public humiliation and personal destruction, heaven help us," he wrote at one point.
He also wrote he "learned more about these allegations reading the Variety story than the PBS investigator shared with me, the accused, in our 3 hour face to face meeting." 
"My attorneys were sent a formal letter invoking a contractual provision to not distribute my programming, and that was it," he wrote.
According to the aforementioned Variety article, PBS hired attorney Sarah Taylor Wirtz from the firm MSK to conduct an investigation after learning of "multiple allegations of misconduct" against Smiley. Variety wrote that the investigation found "credible allegations" in which the host was accused of engaging in "sexual relationships with multiple subordinates." The media outlet also reported that accusers "expressed concerns" of retaliation and claimed Smiley created a "verbally abusive and threatening environment."
PBS released a statement to Variety upon announcing Smiley's suspension Wednesday. "Effective today, PBS has indefinitely suspended distribution of Tavis Smiley, produced by TS Media, an independent production company," the public broadcaster said. "PBS engaged an outside law firm to conduct an investigation immediately after learning of troubling allegations regarding Mr. Smiley. This investigation included interviews with witnesses as well as with Mr. Smiley. The inquiry uncovered multiple, credible allegations of conduct that is inconsistent with the values and standards of PBS, and the totality of this information led to today's decision."