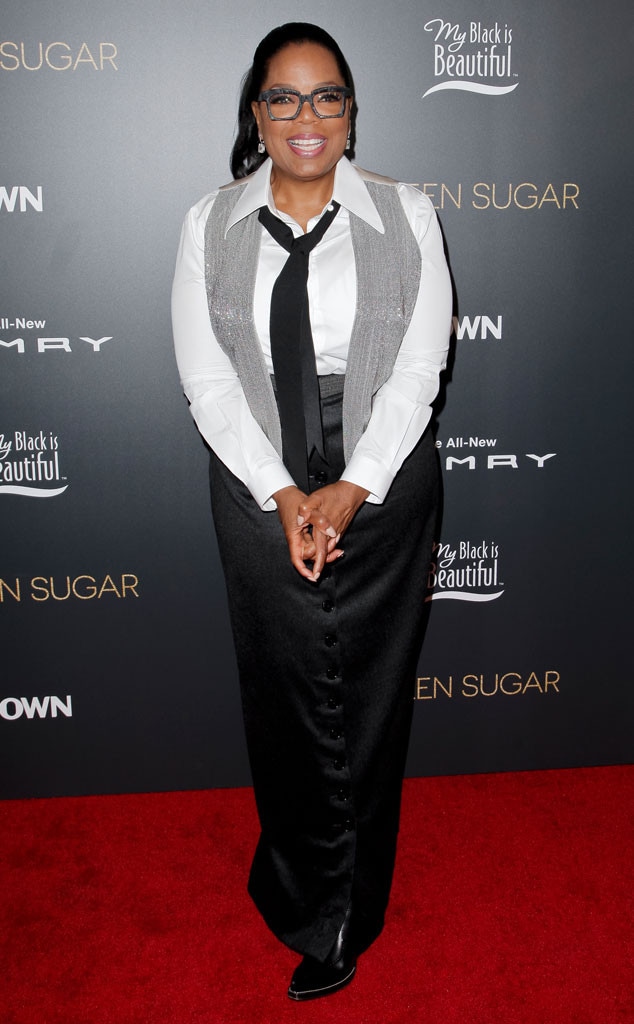 Tibrina Hobson/Getty Images
And the award goes to...Oprah!
The Hollywood Foreign Press Association has announced that Oprah will be honored with the prestigious Cecil B. de Mille Award at the 75th Annual Golden Globe Awards in January.
The HFPA took to Twitter to share the big news on Wednesday, "And the recipient of the 2018 #GoldenGlobes Cecil B. de Mille Award is……@Oprah!#globes75."
In a press release given to E! News, Meher Tatna, President of the HFPA stated, "The Hollywood Foreign Press Association is delighted to announce Oprah Winfrey as the recipient of the 2018 Cecil B. de Mille Award. As a global media leader, philanthropist, producer, and actress, she has created an unparalleled connection with people around the world, making her one of the most respected and admired figures today."
The statement continued, "For generations, Oprah has celebrated strong female characters on and off screen, and has been a role model for women and young girls for decades. Holding titles such as Chairman, CEO and Founder, Oprah is one of the most influential women of our time, and this honor is well deserved especially in this 75th anniversary year of the Golden Globe Awards."
Oprah retweeted the Golden Globes' tweet with the caption, "What an honor."
The talk show legend and media mogul will star in A Wrinkle in Time, due out in March 2018.
Stars who have received the award in years past include: Audrey Hepburn, Denzel Washington, George Clooney, Woody Allen and Jodie Foster. Last year, Meryl Streep was honored with the nod.
On Monday, Kristen Bell, Garrett Hedlund, Sharon Stone and Alfre Woodard announced the full list of nominees for the not-to-be-missed award show.
The 75th annual Golden Globe Awards presentation, hosted by Seth Meyers, will air live on Sunday, Jan. 7, 2018 on NBC at 5 p.m. PT / 8 p.m. ET.