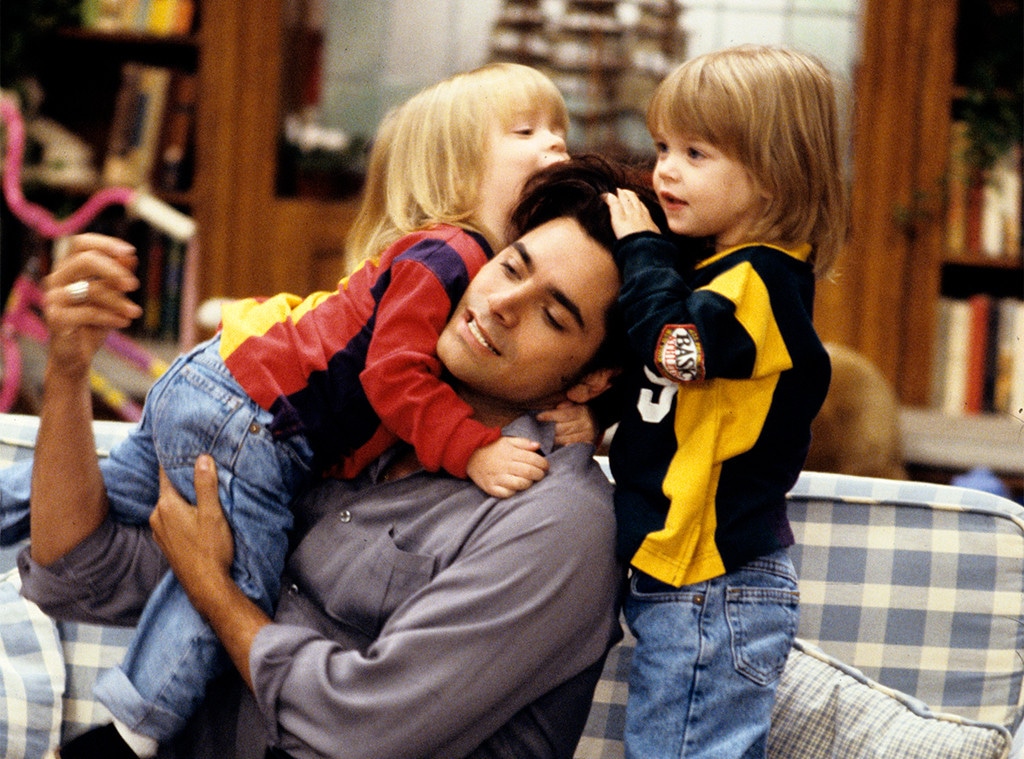 ABC Photo Archives/ABC via Getty Images
John Stamos is about to become a dad for the first time in real life, but he's played a dad for many years on TV.
On Full House, Stamos' character Uncle Jesse helped co-parent his brother-in-law and BFF Danny Tanner's three kids. Later on, he became a parent himself when he welcomed twins Alex and Nicky with Aunt Becky.
Over the years on the show and on Fuller House, we've seen Jesse go through ups and downs, learning lessons about being a father. So in celebration of Stamos' exciting baby news, we're looking back at all of the lessons we learned about fatherhood from watching him on Full House.
1. It's OK to Feel Overwhelmed About Becoming a Parent: When Becky told Jesse she's pregnant, Jesse was so overwhelmed with excitement he passed out.
2. It's OK to Share Your Parenting Fears: When Jesse found out he and Becky are expecting twins, he confessed to Michelle in season five that he's nervous. He explained that while he may seem cool, calm and collected, he's apprehensive about having twins. Jesse didn't want to talk about it at first, but Michelle made him talk, showing that it's OK to spill those parenting secrets.
3. Kids Love Lullabies: Jesse, Joey and Danny often got together to sing lullabies to the kids on the show before bedtime, which they loved...even when Becky joined in and was a little off key.
4. Don't Let Kids Cut Your Hair: Jesse is known for his amazing head of hair, but remember when Stephanie cut it? Big mistake. Huge.
5. It's OK to Reach Out for Help: After Danny's wife passed away, Jesse and Joey were there for him and the three girls. They were all a support system for each other. In turn, when Jesse had his kids, he had a support system to reach out to when he and Becky needed help.
What's your favorite Uncle Jesse moment? Sound off in the comments!