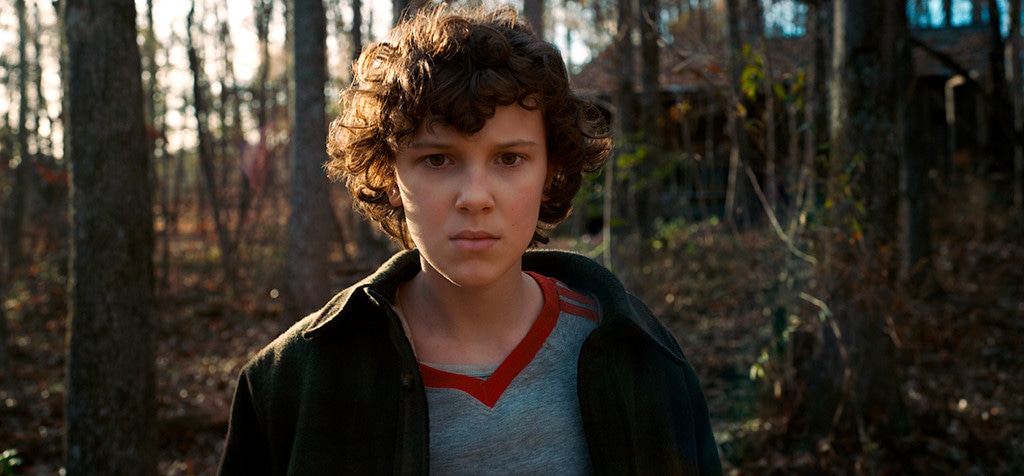 Courtesy of Netflix
After SAG-AFTRA revealed the nominees for the 2018 Screen Actors Guild Award, many celebrities expressed their excitement over this year's contenders.
Millie Bobby Brown couldn't resist sharing her enthusiasm for her nomination for Outstanding Performance by a Female Actor in a Female Series. 
"Screen Actors Guild! Thank you SO much for recognizing me and our cast for the second year in a row!" the Eleven character stated. "This means the world coming from you, our peers. I am so lucky and honored to have the privilege of playing Eleven - a strong, powerful, badass, strange, wonderful character! Can't wait to celebrate with my Stranger Things family."
Big Little Lies' Nicole Kidman also shared her excitement over her nomination for Outstanding Performance by a Female Actor in a TV Movie or Limited Series. 
"What an amazing morning!" she stated. "Thank you to SAG-AFTRA for recognizing Big Little Lies in such a significant way. I've been acting since I was 14 and have dedicated an enormous amount of my life to my craft so to be acknowledged by my acting family is the most incredible honor." 
In addition, Sterling K. Brown posted a video message thanking the Screen Actors Guild for the nomination. However, he was adorably interrupted by his son.
To see these celebrity responses and more, check out the following gallery.
The 24th Annual Screen Actors Guild Awards will air January 21, 2018 at 8:00 p.m. EST on TNT and TBS. Kristen Bell will host this year's ceremony.