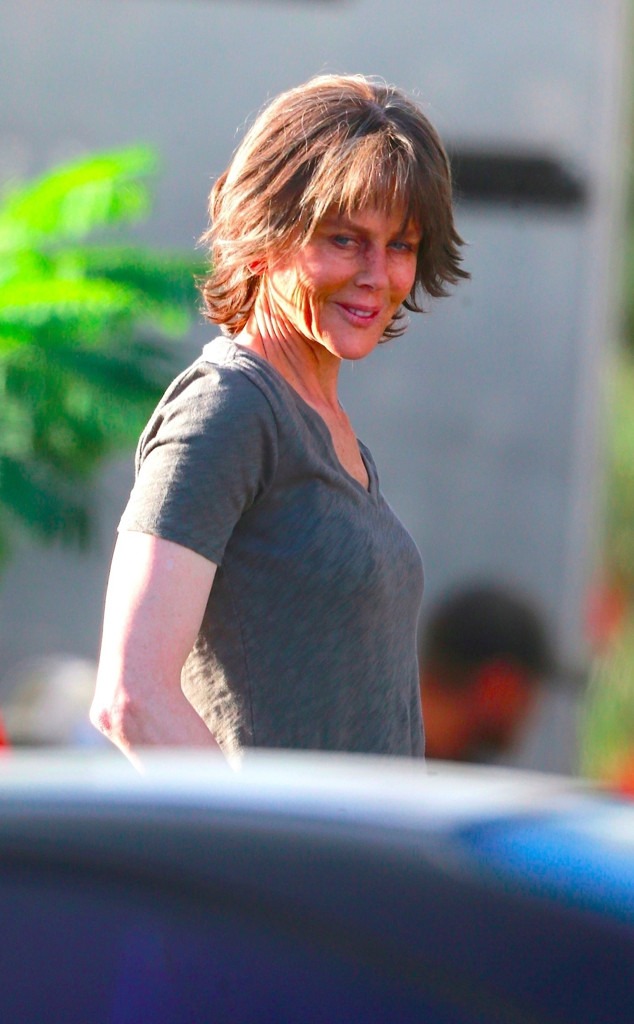 BACKGRID
Nicole Kidman doesn't look like Nicole Kidman these days...
The actress has swapped out her gorgeous red hair and ivory skin for a chopped brunette wig, a fake tan and a gaunt-looking face. The switch-up is for her new action-crime film, Destroyer, in which she plays a character named Erin Bell. 
The flick centers on a police detective who reconnects with people from a former undercover assignment in order to make peace. It's expected to be out sometime next year.
Meanwhile, Kidman has been one busy star, taking on multiple roles over the last few years, including the award-winning Big Little Lies.
In fact, not only did HBO announce a second season for the limited series, Kidman was also nominated for a Golden Globe because of it.
The 50-year-old received a nod for Best Actress in a Limited-Series or TV Movie, going up against Jessica Biel (The Sinner), Susan Sarandon (Feud: Bette and Joan), Jessica Lange (Feud: Bette and Joan) and her Big Little Lies co-star Reese Witherspoon.
Hilary Bronwyn Gayle/courtesy of HBO
In response to the nomination, Kidman released the following statement to E! News:  "We are all aware of how rare it is for a show and its cast to be honored in such a huge way, and we are all incredibly grateful. Thank you to the Hollywood Foreign Press for giving the show so much love. It was made with love, guided by the incredible David E. Kelley and Jean-Marc Vallée as well as my partners in passion Reese Witherspoon, Per Saari and Bruna Papandrea. The character Celeste is so precious to me and the recognition is deeply appreciated."
The 75th annual Golden Globes airs Sunday, Jan. 7 at 5 p.m. PST on NBC.