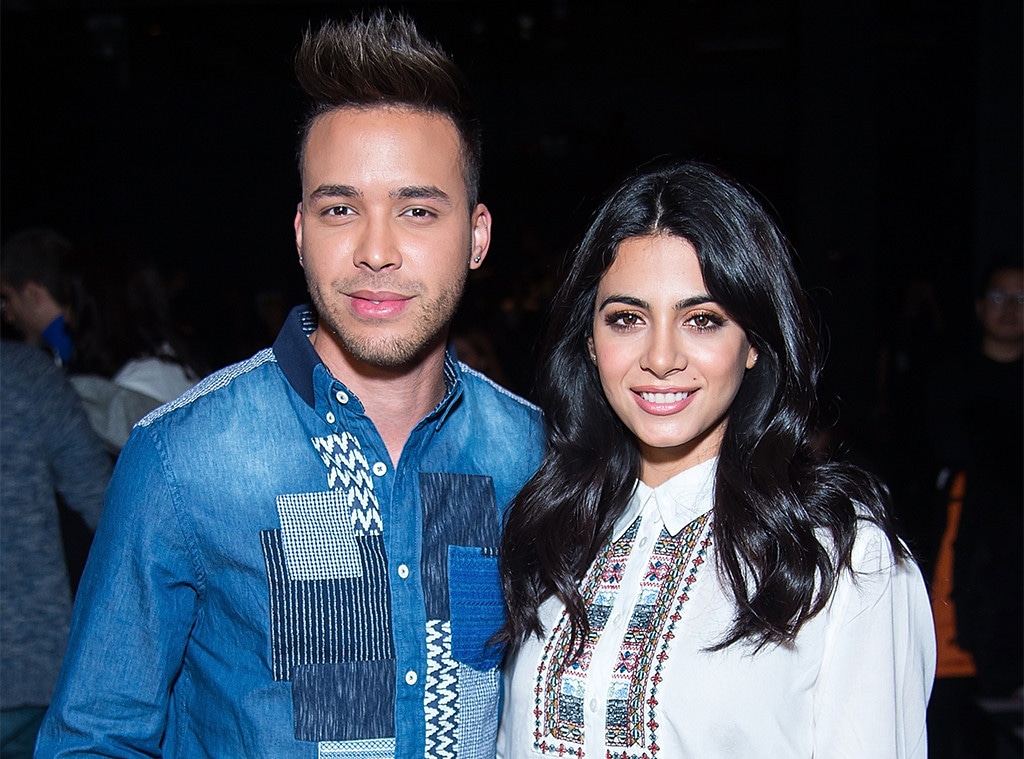 Michael Stewart/WireImage
When it comes to Christmas shopping, Prince Royce is not one to try and guess what you want. Instead, he'll take you on an all-expenses paid shopping spree. But seriously, who wouldn't want that?
"I think I'm just a straightforward type of dude. I just ask everyone, 'What do you want for Christmas?' I much rather give someone something that they want, instead of giving them a gift that they aren't going to use," the "Sensualidad" singer explains to E! News.
The same rule applies to gifts for his girlfriend, Shadowhunters star Emeraude Toubia.
"So honestly, when it comes to my family and Emeraude, I just ask them what they want for Christmas. I mean even if it's like, shopping, or whatever it is, I much rather get them something that they want. I've always been that way since forever. Like what girl wouldn't want to be told, 'Hey, you wanna go shopping? Let's go! We'll even get it Christmas wrapped. You'll get everything! Let's go!" 
Wait. Where do we sign up?
The singer is currently partnering up with Sprint and launching The Dreams Academy, as part of their #LiveUnlimited campaign to empower aspiring musicians. 
"We're going to start a contest next week and it ends December 31st, where fans upload a video on YouTube they use the #liveUnlimited and they use #contest to upload a video just being talent, whether that's singing or playing an instrument—anything that has to do with the music field. Then we're going to have fans chose the finalists and then after that Sprint and I are going to choose the winner. The grand-prize winner is going to get a $10,000 grant and they're going to get a meeting with myself so that I can mentor them. There is also a 2nd and 3rd place that also get $5,000. I think this is great, you know, I grew up in New York. I started [music] when I was like 13 years old," the star explains. 
"I actually use to work at a Sprint store and with the money that I made I made my first album. Back in the day, I wish I would've had $10,000 and I wish I could've sat down with somebody in the industry and ask questions like, 'How do you write a song? How do you get a record deal? How do you create a demo?' So I think it's a great way to give back and this year for me has been all about giving."
With the holidays almost here, we had to know what Christmas is like at the Roja's residence.
"Well, we hang out with the family, it's pretty basic, honestly. Every aunt brings a dish, we all just party, we all just take shots. We listen to music, we do tournaments with video games with my cousins. You know, it's all about the loved ones," Royce explains. 
This year can be summed up with one word for the singer: Grateful. The star says that this year for him as all about appreciating what he has.
"I think we're just going through tough times in the world, so for real it's just about being grateful this year," he explains. "It's all about just being with your family and being grateful that you've got love, food, and that you've got the simple things. Christmas this year for me is just about being with the family, kicking back for about two weeks and then coming back next year, charged up and ready to go."
We can't wait to see what's in store for Royce in 2018!