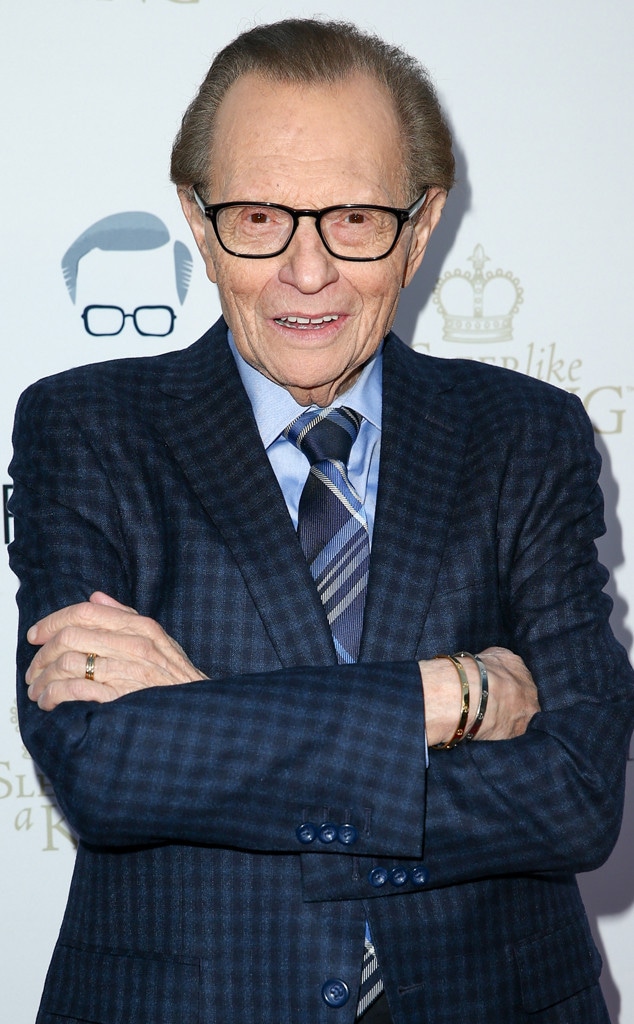 Rich Fury/Getty Images
Larry King is responding to sexual misconduct allegations made by Terry Richard.
In a new interview with DailyMailTV, Eddie Fisher's ex-wife claims the former CNN host groped her at a public event on two separate occasions as they were taking photos together.
"Larry King is a groper," she alleged. "He groped me twice. He gets a thrill doing this in front of the camera, knowing I couldn't do anything."
Terry claims the incidents took place in 2005 and again in 2006 at a baseball awards dinner at Universal Studios in Los Angeles.
In response to the allegations, Larry's attorney released a statement that stated: "Larry King flatly and unequivocally denies these claims and intends to file suit and prove that they're utterly false."
According to People, days before DailyMailTV published Terry's account, an attorney for Larry sent a denial letter to the outlet.
"We represent Larry King. I am informed that you intend to publish a statement by a woman named Terry Richards that, 10 or more years ago, Mr. King supposedly 'groped' her at one or more baseball dinners," the letter read. "That assertion is entirely and unequivocally false and defamatory. Mr. King did no such thing then or ever. Your publishing this false and defamatory statement will be actionable and highly damaging."
While Terry claims the incidents happened nearly 12 years ago, she says it continues to have an impact on her life today.
"Because of what happened to me, every time I take a picture with a man that I don't really know, in the back of my mind, for a split second I wonder if I'm going to be groped," she explained.
As for what she is looking for from the journalist, Terry is hoping for an apology.
"I haven't seen Larry since the last time he groped me, but if I had the chance to talk to him I would tell him, shame on you! It was inappropriate," she said. "I don't want his money, but an apology would be nice. How would he feel if someone did that to his wife or his daughter? Larry has two young sons that I hope wouldn't do what he did."