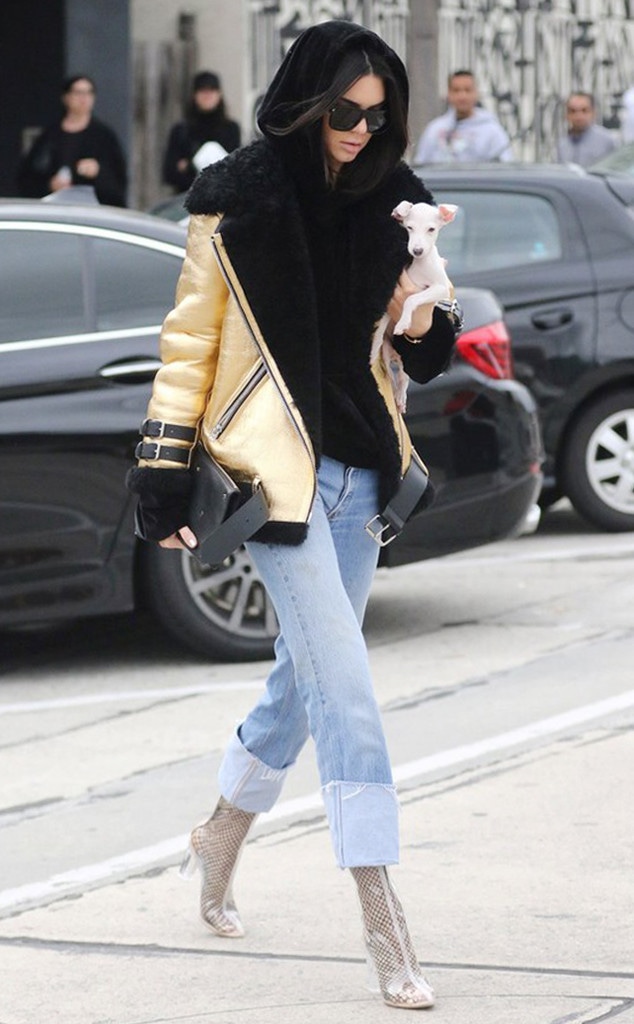 BACKGRID
Bundle up, babes. It's cold outside! 
While so many look forward to building their winter wardrobe, layering can get quite expensive. Beyond your outfit essentials, such as your denim, top and boots, you'll need sweaters, scarves, coats and perhaps a new hat to get through the chill. And, if you want to be a street style star like Kendall Jenner, you certainly need more than one piece of outerwear.
Here's the thing: Out of all of the necessary winter garments, coats are the most expensive. So, the thought of having to buy more than one this season can be nerve-racking for the fashion lover on a budget.
Until now, that is. While hanging out at One Hotel Brooklyn Bridge, E! Style Correspondent and Marie Claire Senior Fashion Editor Zanna Roberts Rassi revealed three stop-and-stare winter coat trends that you can rock for less than $100. 
Check them out below!
Watch:
Happy Hour With Morgan Stewart: Holiday Style Edition