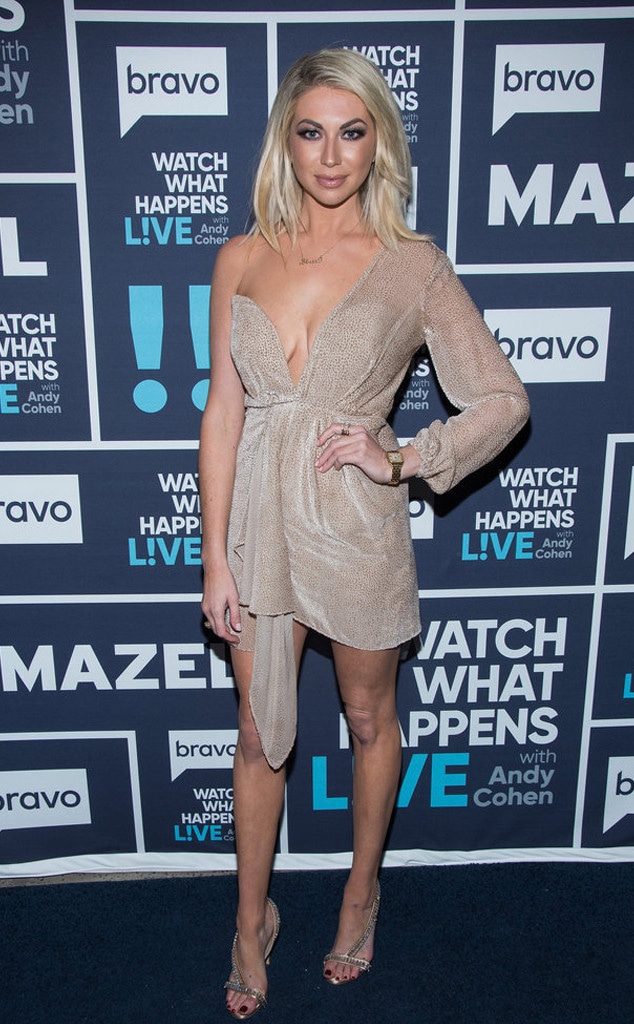 Charles Sykes/Bravo
UPDATE: After the interview surfaced, Stassi Schroeder made it clear that she wasn't completely serious by any means. 
"Mmm. There was an element of sarcasm while I was doing that interview," she wrote on Twitter with various food emojis including hot dogs, hamburgers, cheese and ice cream. 
———
Stassi Schroeder is raising some eyebrows for her extreme diet secrets.
In a new interview with Daily Mail Australia, the Vanderpump Rules star was asked about her figure. What came next was a comment that may not get a seal of approval from doctors.
"I'm really lazy. I stay thin by trying to starve myself for the most part, if I'm being honest," she explained to the outlet. "When I'm home in Los Angeles, it's like one meal a day."
Stassi continued, "But when I go out of town or on work trips, it's breakfast, lunch and dinner."
And for those wondering, the former SUR employee is currently visiting Sydney.
Watch:
Lisa Vanderpump Teases "Pump Rules" Season 6 Drama
In a previous blog post, Stassi was asked to share her "quick skinny trick" and revealed juices are always a favorite.
"I do juices every single day in addition to what I already eat, but when I have to look particularly lean, I cut out the solids and do juices & lots of water for a day," she shared. "I like to sit in a sauna for a good length of time and sweat everything out. And let's not forget a good spray tan!"
During her most recent interview, however, the Straight Up With Stassi podcast host was also candid about her experience with plastic surgery. In fact, she was quick to reveal she had a chin implant when she was 18 years old.
"Anyone who asked me, I would tell them. I don't like when people put on this facade and they're perfect in every photo. Then the rest of us look at it and feel badly about ourselves," she explained. "I'm all about plastic surgery or Botox and fillers, but be open about it, because there's nothing to be ashamed of. We're all doing it for the most part."
Vanderpump Rules airs Monday nights at 9 p.m. on Bravo.