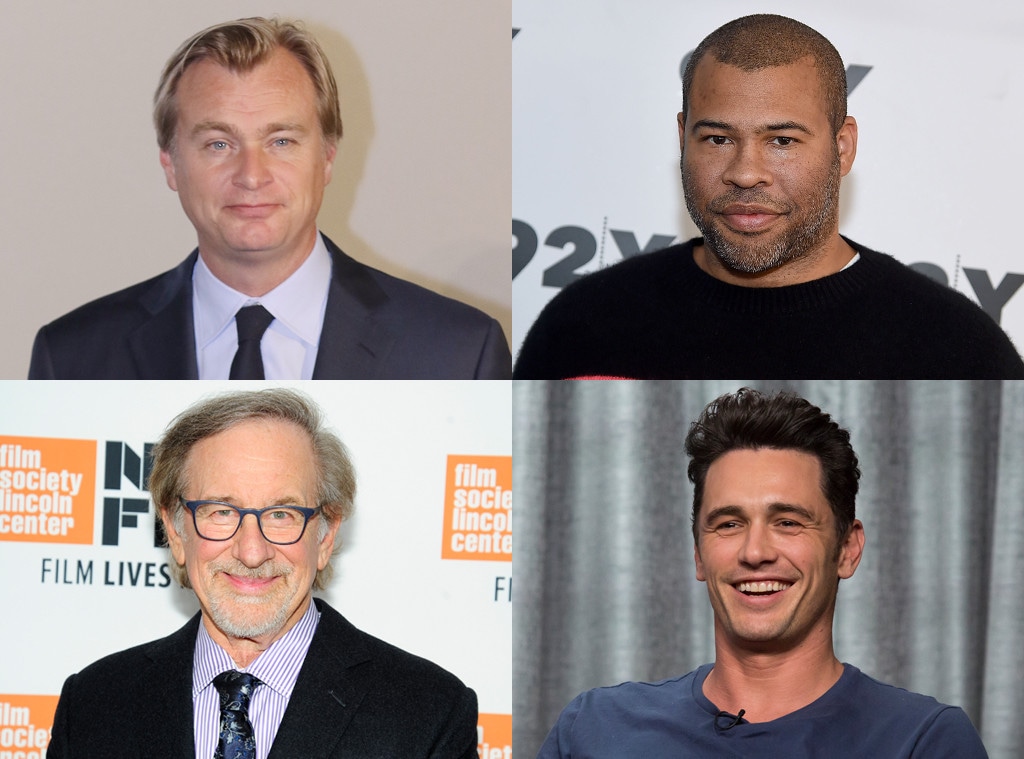 Getty Images
We're in the middle of a revolution. It's a cultural revolution, but it started in Hollywood. Thanks to a group of extremely brave women who spoke out despite threats both legal and emotional (and a wealth of other societal pressures that have historically kept these things at bay), the industry is finally starting to talk about how difficult it's been for women to thrive (and even survive) in Hollywood. 
In a period marked by sadness for all the victims and shock for all of the men who have been disgraced, there have also been bright spots. There's the pride felt for the accusers willing to stand up and also in the men who are rallying around them and starting a dialogue about how to change things for the better. Many people believe it's the start of a new frontier in Hollywood, one that is more inclusive and one in which the old boys club is dead and gone. 
But this morning's Golden Globes nominations are a reminder that there is still so much work left to do. 
In the spirit of positivity, let's start with the good. We're in the midst of a moment in the movie industry that allows for plenty of new stories to be told. Thanks to some of last year's standouts like the Academy Award Best Picture winner Moonlight, films are giving audiences more than just the standard stories of white men. This year started with a bang thanks to Get Out, Jordan Peele's directorial debut that used a horror story to show the rest of us what the black experience can be. 
There was The Big Sick, a rom-com about a Pakistani comedian and the American woman he falls in love with. There was the first-ever female-led superhero flick in Wonder Woman. This summer brought Girls Trip, the only film to ever make $100 million and have a black writer, director, producer and cast. Lady Bird has an all-female cast and crew. And Downsizing, which will be released later this month, features a breakout performance by Hong Chau, an actress who was born in Thailand and plays a Vietnamese dissident and Matt Damon's love interest. 
No one wants to take away from these accomplishments and no one wants to overshadow these moments with bad news, but it's hard to ignore what this morning's nominations say about the industry. 
Take first the fact that in the Best Director category not a single woman was nominated. Guillermo Del Toro received a nod for The Shape of Water, Martin McDonagh for Three Billboards Outside Ebbing, Missouri, Christopher Nolan for Dunkirk, Ridley Scott for All the Money in the World and Steven Spielberg for The Post. There is no shade to be thrown to these movies or the men responsible for bringing them to the big screen.
Nolan managed to make a World War II movie feel new and interesting. Del Toro is a visionary, plain and simple. Three Billboards brought us a swearing, spewing Francis McDormand. Scott managed to bail out a movie that was threatened by its stars sexual assault accusations. And Spielberg gave us all the Meryl Streep role we've been waiting years for. 
But it is still a disappointing reminder of Hollywood's terrible and as-yet-completely-unsolved woman problem. The fact that the entire group of nominated directors is male shows two different issues: One, that award shows aren't recognizing female work. Greta Gerwig's Lady Bird was nominated in other categories yet she was snubbed for her place at the movie's helm, not to mention that her film held a perfect rating on Rotten Tomatoes. 
Patty Jenkins and Wonder Woman, which was widely considered to be one of the best (if not the best) superhero movie to date (and raked in money at the box office) was left out of the awards entirely. And the second is that constant problem of opportunity—there are less female directors to choose from because women aren't given the same chances to succeed in Hollywood. 
This problem continues down the entire list of nominees. Looking at all 10 of the Best Picture films (in both the drama and musical or comedy categories), there is almost no representation. Only one of the movies has a female director and there are only a handful of female screenwriters represented—and all but one of those shares a writing credit with a man. What's more, the stories themselves are largely about men. 
It's going to take time for the cultural revolution that's currently playing out on the Internet and in The New York Times to actually have a real effect on Hollywood, but it's important to realize that acknowledging the treatment of women in the industry is only the first step. Our partners over on the television side seem to have gotten the memo—Big Little Lies is proof that stories about women don't need to be outlandish to be interesting and best-selling—so now it's time for the big screen to get on board.