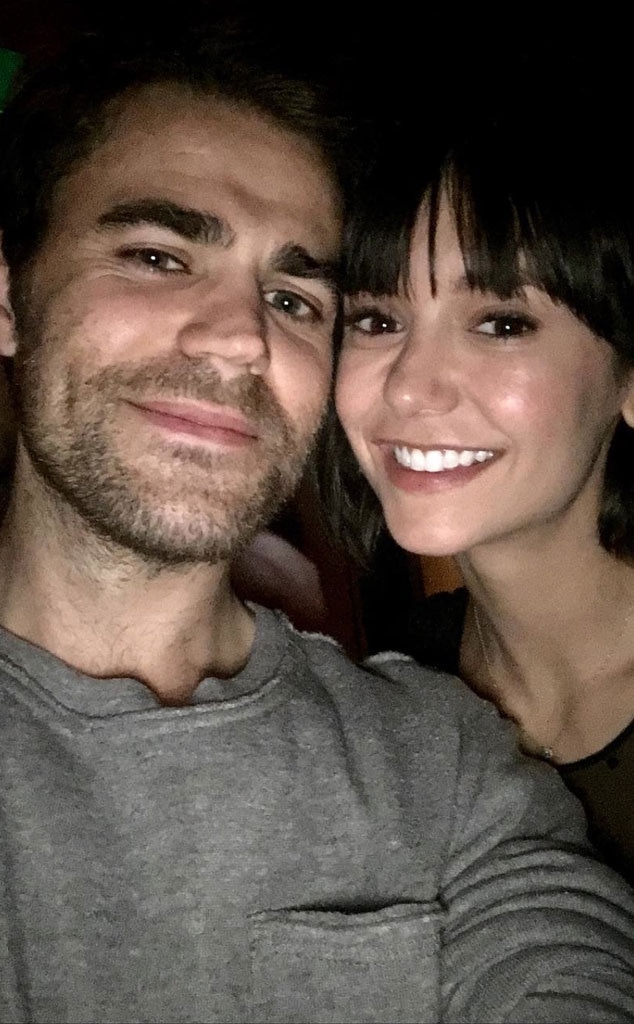 Instagram
Vampires stick together!
Hollywood may have said goodbye to The Vampire Diaries earlier this year, but that didn't stop former co-stars Nina Dobrev and Paul Wesley from having an impromptu reunion on a snowy New York City night. 
The two actors ran into each other Saturday night in the Big Apple as flurries coated the city. "NYC when it's snowing is full of serendipitous run ins and magical reunions. Like this one. #TVDForever #NYCNOW," the actress captioned a sweet shot of the two smiling stars, who played the tumultuous Elena and Stefan on the since-wrapped series.  
Fans of the longtime CW supernatural drama will remember Dobrev surprisingly announced in 2015 that she would not be signing on for season seven. "That was the plan from the get-go," she told harper by Harper's BAZAAR in August. "If anything, the fact that [leaving] terrified me drove me even more." Meanwhile, Wesley remained Stefan until the 2017 series finale. 
It must have been a weekend for reuniting because over on the west coast, Saved by the Bell alums Mario Lopez and Mark-Paul Gosselaar caught up at the Los Angeles Chargers game on Sunday. 
"Old school pal @MPG & I kickin it at the @Chargers game..." the TV host tweeted. 
Everyone loves a good TV reunion—check out more below: 
Which TV co-stars do you hope reunite next? Share with us in the comments below!