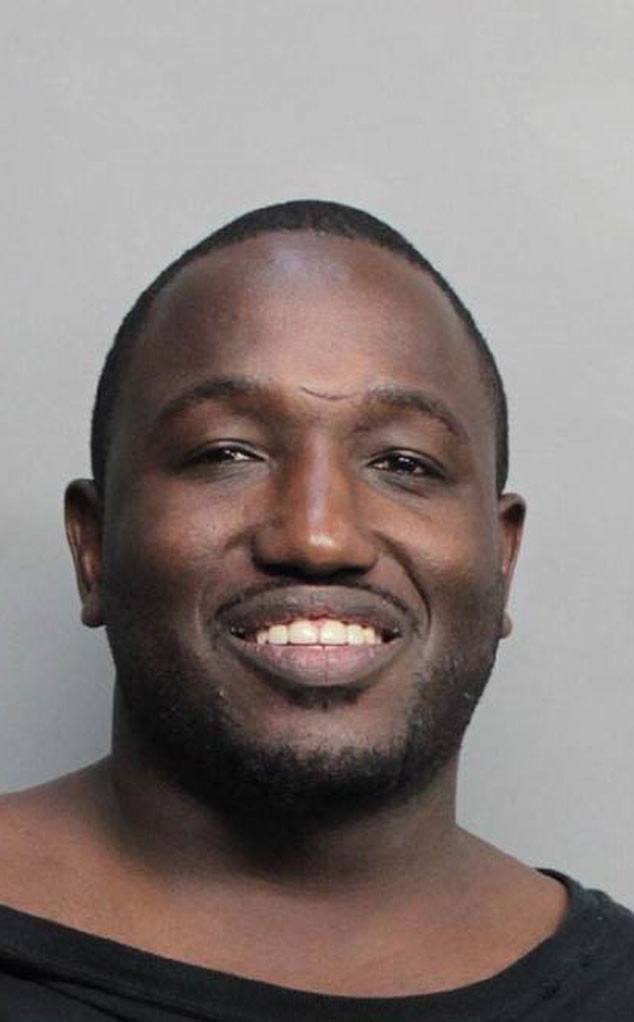 Miami Police
UPDATE: Following Hannibal Buress' December arrest in Miami for disorderly intoxication, the charge has officially been dropped, E! News can confirm. According to court documents obtained by E! News, the state's attorney found the disorderly intoxication charge could not be proven beyond a reasonable doubt.
"In Florida, it's protected First Amendment speech to ask a police officer to call you an Uber. It's not a crime. Also, when coming from a professional comedian, it's actually quite funny," Brian Bieber, Hannibal's attorney, to E! News. "Unfortunately for Hannibal, the arresting officer didn't think so, however we are pleased that the prosecutors carefully reviewed the facts and agreed to dismiss the case in its entirety."
Meanwhile, the actor later took to Twitter to confirm the news himself. As he wrote to fans, "Dismissed."
____________________________________
Hannibal Buress was not laughing Saturday night. 
The stand-up comic was arrested in Miami for disorderly intoxication around 10:30 p.m., the Miami police department confirmed. Per the Miami County Jail, the Disaster Artist actor was released Sunday on cash bond. 
According to video footage online, the star was captured questioning the police officers while standing up against a cop car, asking why he was being detained. 
According to the arrest affidavit obtained by E! News, the arresting officer claimed he was working during Art Basel when the star allegedly approached him with bloodshot eyes and the smell of alcohol on his breath. The officer also claimed that Buress had asked him to call an Uber, which the officer said he could not do. The actor allegedly became "angry" and "belligerent," per the affidavit. 
Buress allegedly went into a "venue," which the officer asked him to leave because he was allegedly drunk. According to the report, the officer claimed Buress yelled profanities and a crowd began to form. The officer said he asked Buress to leave five times before making the arrest. 
E! News has reached out to Buress' camp for additional comment. 
(Originally published Dec. 10, 2017 at 8:48 p.m. PST)