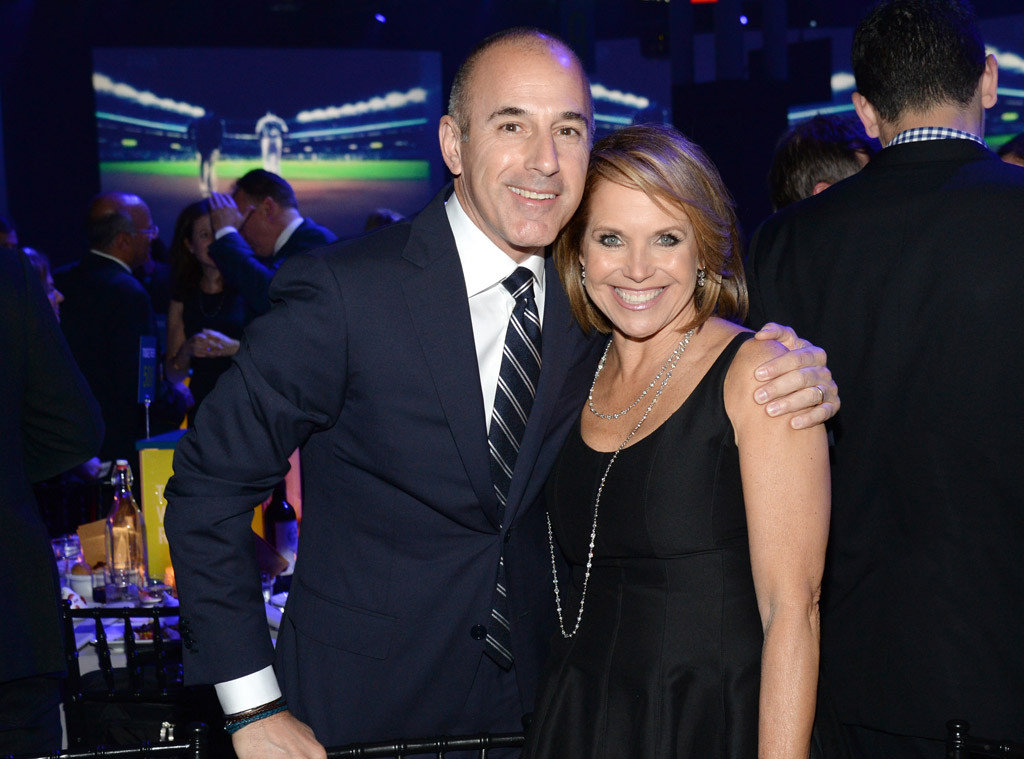 Kevin Mazur/Getty Images
Katie Couric is finally addressing the sexual misconduct allegations against Matt Lauer.
Couric and Lauer co-hosted the Today show together for 15 years, from 1991 to 2006. However, when news broke that NBC terminated Lauer due to sexual harassment claims, Couric kept quiet.
Until now.
An Instagram user commented on a photo Couric posted to Instagram, asking for her thoughts on Lauer's termination. Couric responded, "It's incredibly upsetting and I will say something when I'm ready to. Thanks for your interest."
Meanwhile, NBC fired Lauer on Wednesday of last week. NBC News Chairman Andy Lack informed the company about their decision via an email memo.
"We received a detailed complaint from a colleague about inappropriate sexual behavior in the workplace by Matt Lauer," a portion of the memo read. "It represented, after serious review, a clear violation of our company's standards. As a result, we've decided to terminate his employment."
It continued, "While it is the first complaint about his behavior in the over 20 years he's been at NBC News, we were also presented with reason to believe this may not have been an isolated incident...We are deeply saddened by this turn of events. But we will face it together as a news organization — and do it in as transparent a manner as we can."
Following the news, several more reports surfaced as more victims came forward with claims of sexual harassment against Lauer.
The veteran anchor released the following statement in response to the claims: "There are no words to express my sorrow and regret for the pain I have caused others by words and actions. To the people I have hurt, I am truly sorry."
Lauer also said that "some of what is being said about me is untrue or mischaracterized, but there is enough truth in these stories to make me feel embarrassed and ashamed. I regret that my shame is now shared by the people I cherish dearly."