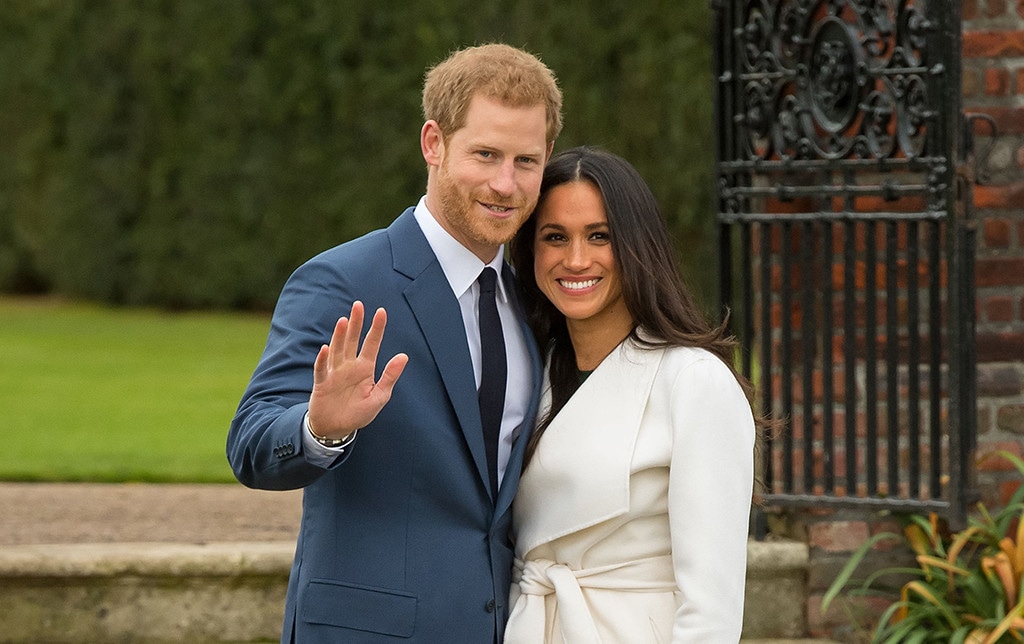 Eddie Mulholland/Daily Telegraph/PA Wire
In the wake of her engagement to Prince Harry, it's been announced that Meghan Markle will apply for citizenship in the U.K. But no special treatment here. The future Duchess will have to go through the same process as any other would-be Brit. There are quite a few rules, according to immigration expert and VisaPlace.com CEO Michael Niren—some of which might surprise you. Here are the top 10:
1. Markle will need a special "Family Visa" to stay in the U.K. for more than six months.
"You can apply for a family visa to live with your fiancé or civil partner," Niren explains. She will have to show proof of her relationship with Harry. Considering the global press coverage they're getting, that shouldn't be a problem.
Jeremy Selwyn/Evening Standard/PA Wire
2. To obtain the visa, she needs to prove she and Harry make more than a combined income of at least £18,600 a year. 
Considering Harry's reportedly worth $40 million and Markle a cool $5 million, it shouldn't be an issue.
3. Meghan must pass a written and verbal test to show proficiency in the English language.
We think she's got this one nailed.
4. If Markle comes to the country as the fiancée of a British citizen, they must marry within six months.
A May wedding is already in the books.
Eddie Mulholland/Daily Telegraph/PA Wire
5. Seeking British citizenship after their wedding is much easier than seeking citizenship before being married to a British citizen. 
Instead of five years, it will take her only three (once she's his wife).
6. Markle must live in the U.K. for at least three years before applying for British citizenship.
Good thing Harry already has a place at Nottingham Cottage.
7. She must have spent no more than 270 days outside the U.K. within those three years.
"During those three, she's meant to spend as much time as possible in the country learning its traditions, culture, values and lifestyle," Niren says.
8. She must have spent no more than 90 days outside the U.K. in the last 12 months.
Niren says it may temporarily hinder her ability to travel abroad with Harry as much as she wants to.
9. She cannot break any immigration laws while in the U.K.
We're don't anticipate this one being a problem. Besides, she knows about law from playing Rachel Zane on Suits.
10. Meghan must pass a test, which will cover "life in the U.K."
Past British Olympic winners, royal family timelines, famous landmarks, British flags, the national flower, famous actors and actresses and food are just some of the topics she'll need to study.
All in all, Markle should get ready to settle in and start brushing up on all things British!