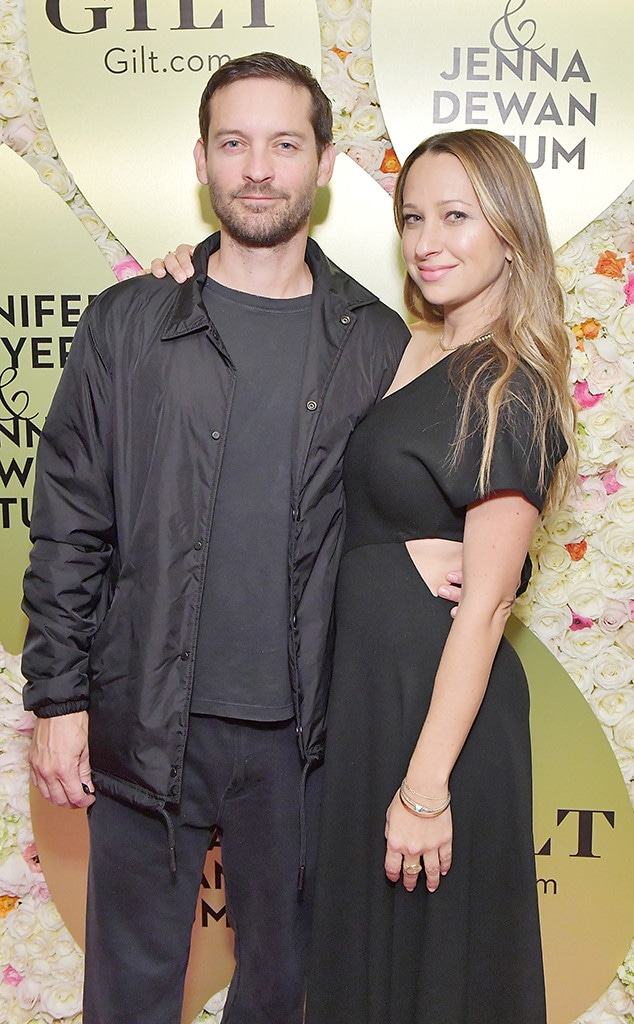 Stefanie Keenan/Getty Images for Gilt.com
Tobey Maguire and Jennifer Meyer's split doesn't mean they've stopped loving each other.
In fact, Maguire proved that last night when he attended Meyer's jewelry launch, which she co-hosted with Jenna Dewan-Tatum for Gilt.com and in support of Baby2Baby. The exes even posed together for photographers.
However, a source tell E! News this doesn't mean they're back together.
"There is a ton of love between them, and they are like family," our insider explained. "They support one another and will always be there, but there is nothing romantic. That ship has sailed."
To add to that, another source told us, "They have remained very good friends and are great co-parents to their children. They really get along and want things to be as normal and amicable as possible."
The insider continued, "Tobey and Jen share the same friend group and are often in social situations together, so they are on their best behavior. Tobey will even tell Jen when he's going out to a club to party, and Jen's response is always 'Have fun!" They are at that stage now."
Rich Polk/Getty Images for LACMA
Meanwhile, Maguire and Meyers were married for nine years before announcing their split in October of 2016.
"After much soul searching and consideration we have made the decision to separate as a couple," they told People in a joint statement at the time. "As devoted parents, our first priority remains raising our children together with enduring love, respect and friendship."
The exes are parents to daughter Ruby Maguire, 11, and son Otis Maguire, 8.