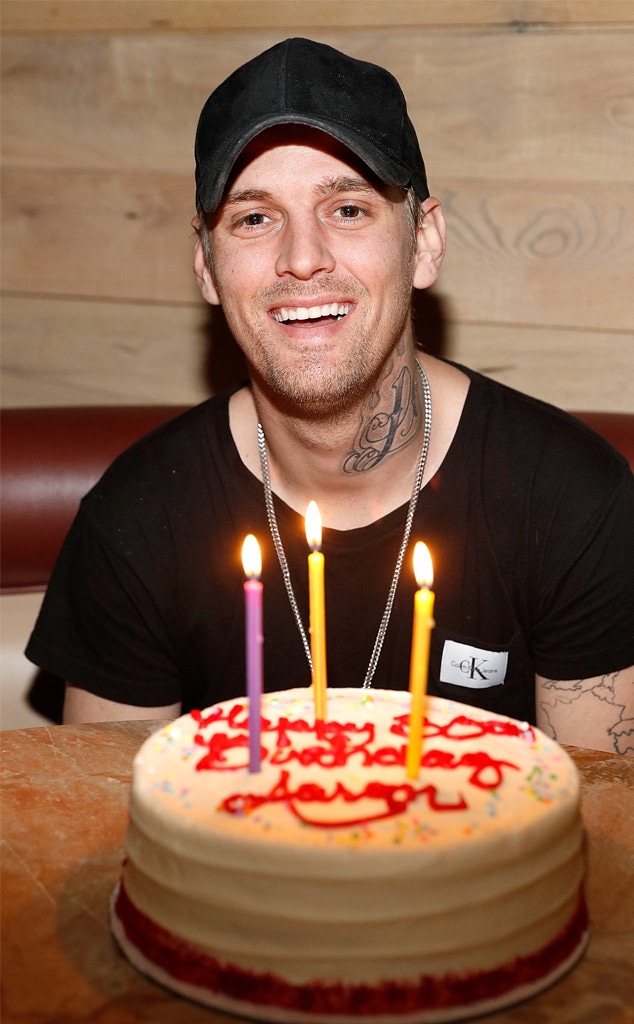 Josh Lefkowitz/Getty Images
Aaron Carter celebrated his 30th birthday by releasing his new song "Don't Say Goodbye." The freshly dropped single debuted Dec. 8.
Unfortunately, the singer experienced a small hiccup after premiering the track. 
"'Don't Say Goodbye' is on Spotify New Music Friday!!! We found out there is a technical difficulty. My vocal is missing," the "I Want Candy" singer tweeted along with a scared emoji. "If you like it now, wait until you actually hear it with me on it!! We will update you when fixed."
Carter tweeted about the new single on his Dec. 7 birthday and thanked his fans for their support. 
"I'm excited about my new release #dontsaygoodbye without all the negative bullsh-t, it feels good to be in the place that I am today," he wrote, possibly referencing his time in rehab.
He also tweeted, "Thank you to everyone who supports me and my music and actually listens," he wrote. "I have a message it's love hard love that I can't live without."
Carter celebrated his birthday and the new single at Il Fornaio in Woodland Hills, Calif on Thursday. The singer was photographed enjoying his birthday cake—proving there's still no party like Aaron's Party.
Carter also received a birthday message from his brother Nick Carter.
To listen to the new song, check out the recording.
The "That's How I Beat Shaq" singer's new album, Don't Say Goodbye debuts in early 2018.