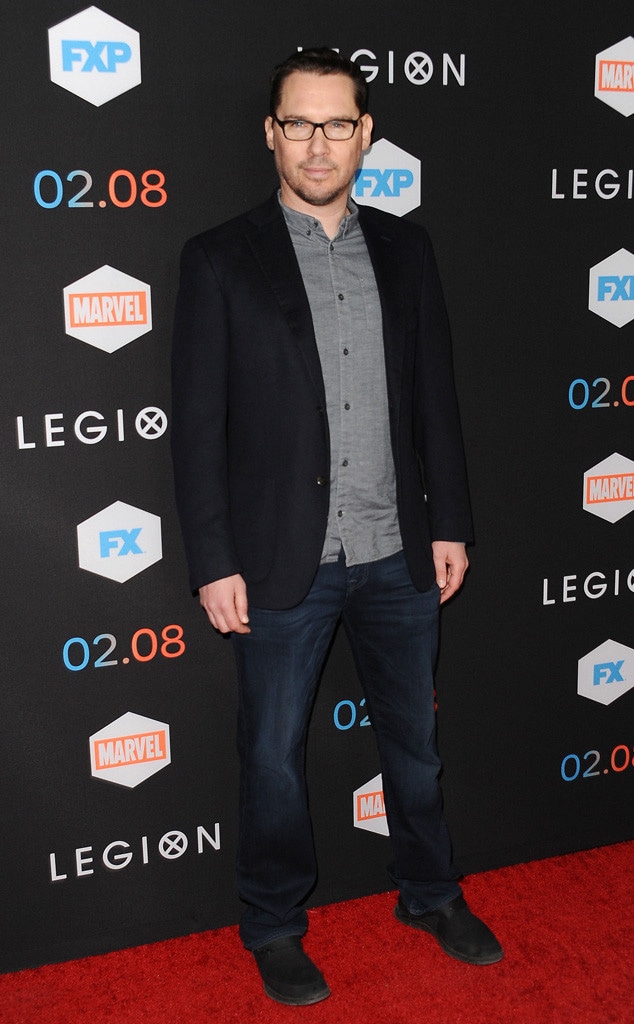 Jason LaVeris/FilmMagic
UPDATE: Bohemian Rhapsody director Bryan Singer will pay $150,000 to settle a rape accusation, according to documents obtained by E! News. Singer still denies any wrongdoing.
______
Bryan Singer is facing a lawsuit for allegedly sexually assaulting a 17-year-old boy in 2003.
In court documents obtained by E! News, Cesar Sanchez-Guzman alleges that the Hollywood director invited him to a party on a yacht where he offered to give a tour.
"During this tour, Bryan Singer lured Cesar into a room, shut the door and demanded that Cesar perform oral sex," Cesar's lawyers allege in documents. "When Plaintiff refused, Bryan Singer forced him into acts of oral and anal sex."
In addition, Bryan allegedly told Cesar that he was a producer in Hollywood and that he could help the teenager get into acting "as long as Cesar never said anything about the incident."
Cesar's team claims that their client experienced shame, humiliation and mental injuries following the incident. A rep for Bryan, however, denies all the allegations made in the new lawsuit. 
"Bryan categorically denies these allegations and will vehemently defend this lawsuit to the very end," his rep said in a statement to Variety. 
The statement says that the suit was filed by the same lawyer who represented Michael Egan. Several years ago, he accused Bryan and others of sexual misconduct, only to withdraw the claims.
"Notwithstanding his track record, this same lawyer is coming after Bryan again," the statement said. "We are confident that this case will turn out the same way the Egan case did. And once Bryan prevails, he will pursue his own claims for malicious prosecution."
The lawsuit comes after Bryan was fired from 20th Century Fox's upcoming Queen biopic titled Bohemian Rhapsody for unrelated reasons. In a statement to Deadline, the Hollywood vet tried to set the record straight on his sudden departure.
"With fewer than three weeks to shoot remaining, I asked Fox for some time off so I could return to the U.S. to deal with pressing health matters concerning one of my parents. This was a very taxing experience, which ultimately took a serious toll on my own health. Unfortunately, the studio was unwilling to accommodate me and terminated my services. This was not my decision and it was beyond my control," his statement read. "Rumors that my unexpected departure from the film was sparked by a dispute I had with Rami Malek are not true…I wanted nothing more than to be able to finish this project and help honor the legacy of Freddie Mercury and Queen, but Fox would not permit me to do so because I needed to temporarily put my health, and the health of my loved ones, first."
Bryan also served as a director for the X-Men franchise and producer for shows like House, Legion and Battle Creek.
TMZ was first to report the lawsuit. 
(This story was originally published Friday, December 8, 2017 at 4:38 a.m. PST)