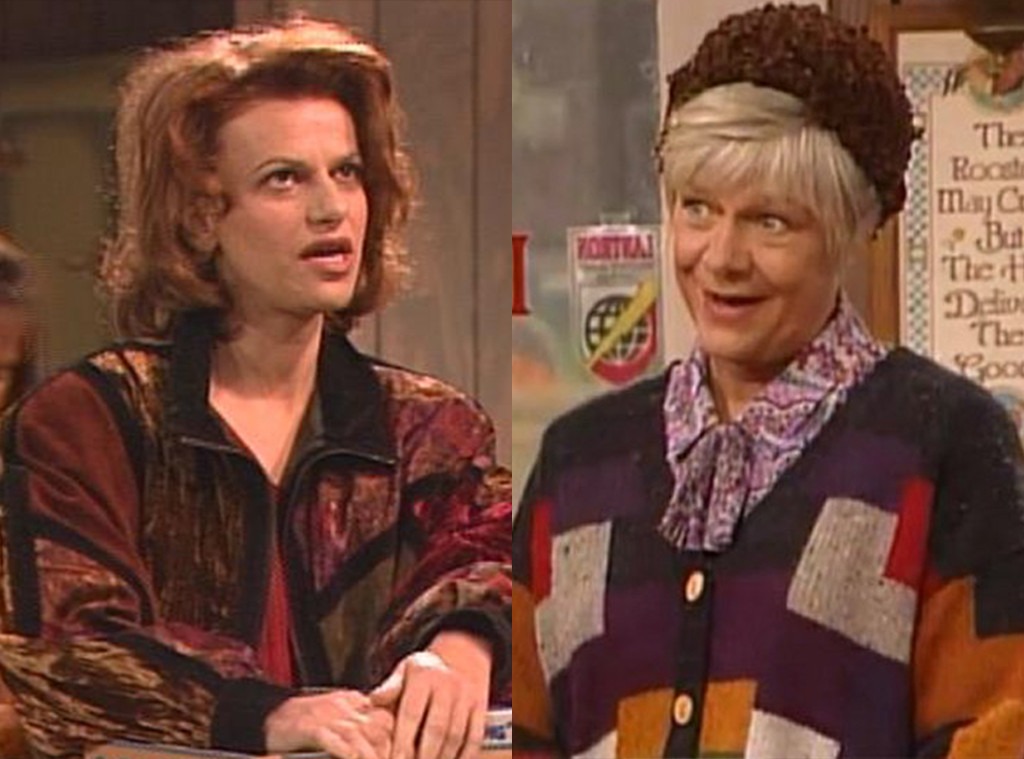 ABC
Get ready to welcome back a few more familiar faces to Lanford, Roseanne fans!
E! News has confirmed that ABC's highly-anticipated revival of the beloved sitcom will also include appearances from Sandra Bernhard and Estelle Parsons, reprising their roles of Roseanne and Jackie's lesbian friend Nancy and the sisters' mom Beverly, respectively. Parsons will be in two of the revival's nine episodes, while Bernhard will appear in just one.
Bernhard teased her return to the series on social media, sharing a photo of herself flanked by stars Roseanne Barr and Laurie Metcalf. "Look who I bumped into today!" she tweeted. " #Roseanne & #laurie it's all happening kids!"
TVLine first reported the news. 
News of Bernhard and Parsons' returns comes days after The Big Bang Theory star Johnny Galecki was finally confirmed to return to his role of David, Roseanne's son-in-law. Executive producer Whitney Cummings shared a shot of his official chair on set, making clear that a deal had been struck to get him away from his very busy day job over at CBS for a bit. The status of his relationship with Darlene (Sara Gilbert), however, remains to be seen, as do many other variables, all things considered. You'll recall that in the divisive series finale, Roseanne revealed that Darlene and David had never actually gotten married, Jackie was a lesbian, and Dan (John Goodman) was actually dead. Will they all stick or is the show going the Will & Grace route and pretending that episode never happened? We'll see...
Along with Bernhard, Parsons, Galecki, Barr, Metcalf, Goodman and Gilbert, returning for the revival are original cast members Lecy Goranson, Sarah Chalke (in a different role, considering two Beckys aren't necessary this time around), and Michael Fishman, as well as Shameless star Emma Rose Kinney, cast as David and Darlene's daughter. 
For a closer look at all the BTS action on the revival, read on!
Are you looking forward to the revival now that nearly everyone is on board? Sound off in the comments below!
Roseanne will return in 2018 on ABC.