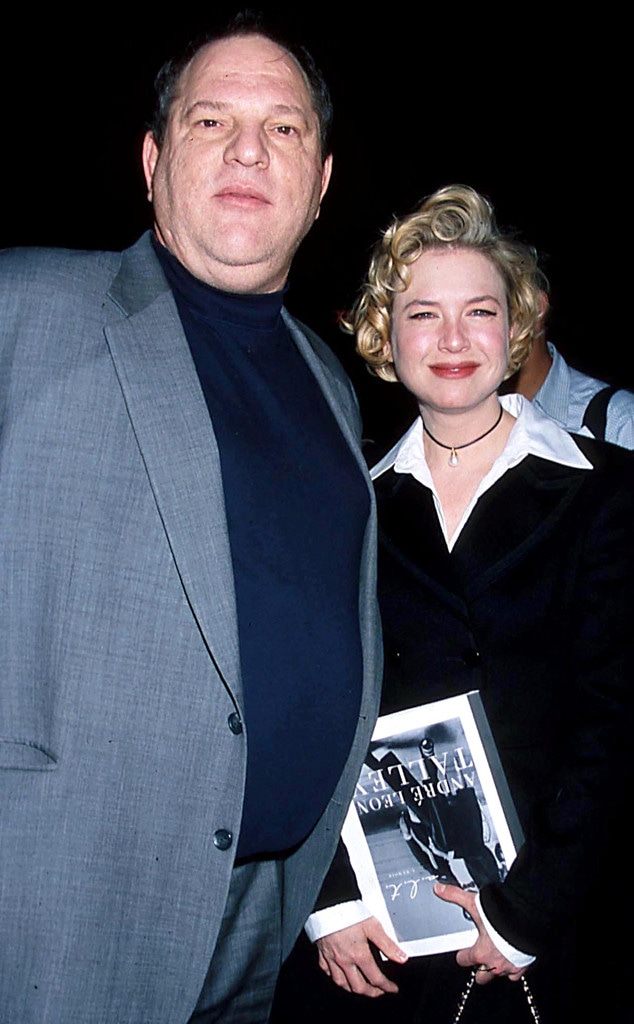 Globe Photos/ZUMAPRESS.com
Renée Zellweger's rep is responding to an allegation that the actress gave Harvey Weinstein "sexual favors."
Weinstein was named as a defendant in a new class-action lawsuit, filed earlier this week by six women. In the documents, obtained by E! News, it states that Weinstein told one of the plaintiffs, who was working on a movie in 2000 distributed by his company Miramax, that "Renée Zellweger, Charlize Theron and other actresses gave sexual favors." The suit alleges, "Weinstein asked her, 'Don't you want your career to be more than just this little teen film?'"
In response to the lawsuit, Zellweger's rep tells E! News, "If Harvey said that, he's full of s--t."
A source also denies that anything sexual happened between Theron and Weinstein. The insider tells us, "Obviously there was never anything sexual between Charlize Theron and Harvey Weinstein. Fortunately she was not a victim."
Regarding the accusations stated in the lawsuit, a representative for Weinstein tells E! News, "Mr. Weinstein vehemently denies these accusations and has never stated he slept with any of them. It's ridiculous that anyone would believe these talented women, academy award winners, provided sexual favors in exchange for roles they earned based on their talent and brilliant work. It's simply not true."
Back in October, the New York Times published a story about Weinstein with allegations of sexual misconduct stretching back over a decade. In response to the allegations, many stars have spoken out against the producer. 
Theron took to Instagram on Oct. 10 to share her thoughts on the claims.
"The women who have spoken about their abuse are brave and heroic and although I didn't have a personal experience like this with Harvey Weinstein, I unfortunately cannot say I'm surprised," she wrote to her followers. "This culture has always existed, not just in Hollywood but across the world. And many men in positions of power have gotten away with it for far too long. We cannot blame the victims here. A lot of these women are young, and just starting out in their respective fields, and have absolutely no way to stand up to a man with so much influence, much greater than theirs. If they speak up, they are shut down, and that could be the end of their career."
She continued, "This is all a positive step forward in changing that culture, and these young women need to know that they have a support system should anything like this happen to them. And I want you all to know I support you."
In response to the NYT article, one of Weinstein's attorneys Charles J. Harder told E! News in October that the article was "saturated with false and defamatory statements."
E! News has reached out to Weinstein for comment on the class-action lawsuit.