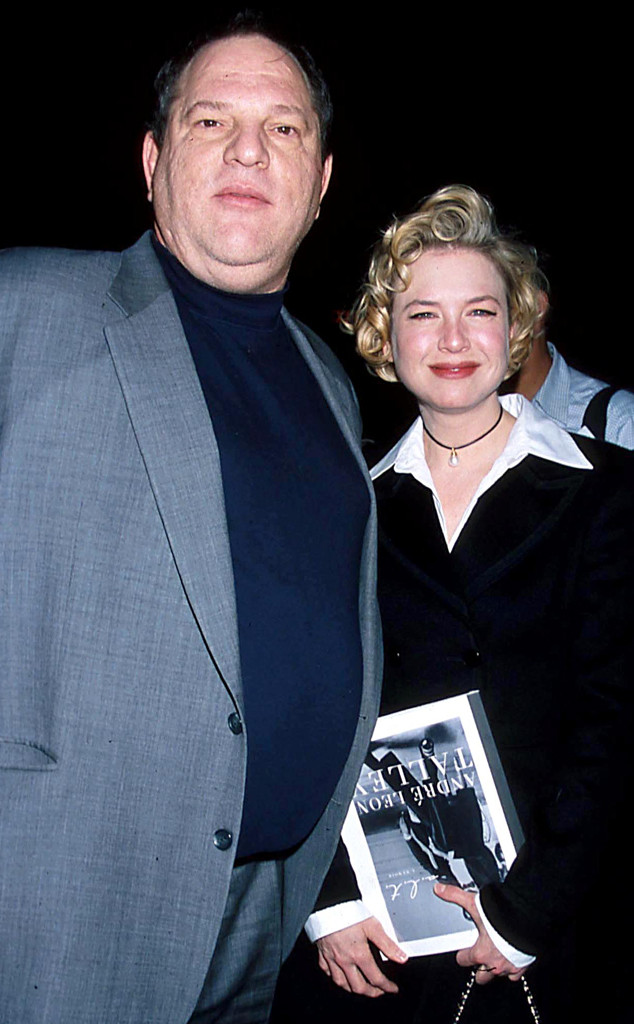 Globe Photos/ZUMAPRESS.com
Renée Zellweger's rep is responding to an allegation that the actress gave Harvey Weinstein "sexual favors."
Weinstein was named as a defendant in a new class-action lawsuit, filed earlier this week by six women. In the documents, obtained by E! News, it states that Weinstein told one of the plaintiffs, who was working on a movie in 2000 distributed by his company Miramax, that "Renée Zellweger, Charlize Theron and other actresses gave sexual favors." The suit alleges, "Weinstein asked her, 'Don't you want your career to be more than just this little teen film?'"
In response to the lawsuit, Zellweger's rep tells E! News, "If Harvey said that, he's full of s--t."