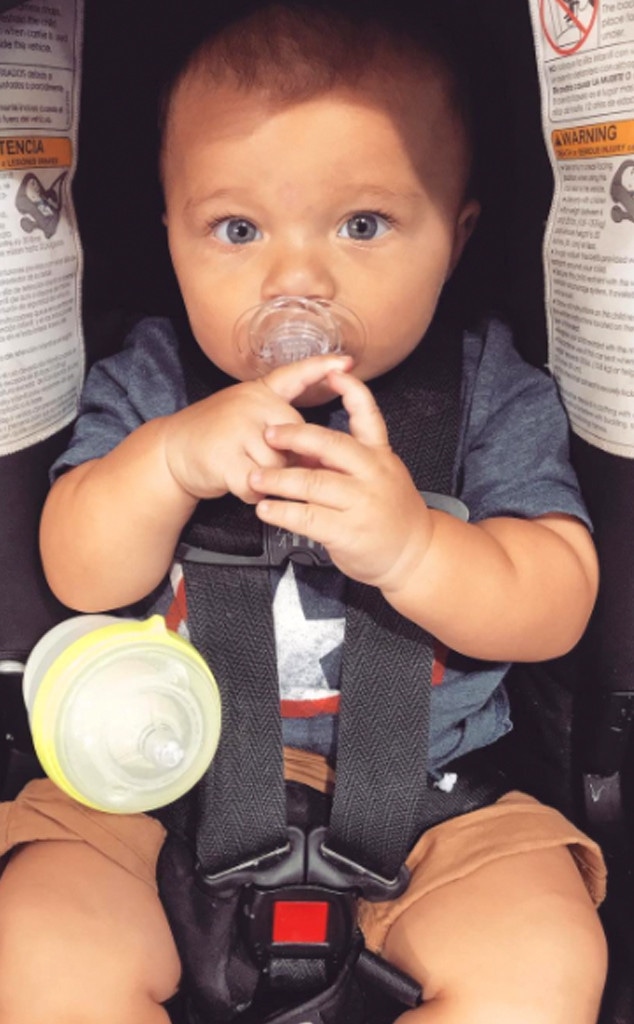 Instagram
Someone is turning one! 
Exactly a year ago, on December 07, 2016, Alexa PenaVega and Carlos PenaVega welcomed their first child, Ocean King PenaVega. 
Alexa and Carlos created an Instagram account for their adorable bundle of joy. Thanks to that, we've been lucky enough to see his milestone moments. 
From his first photo to his first steps, we've seen little Ocean grow right before our very eyes. 
"It's so cliché but you see this little thing that two people created and being able to see pieces of Carlos in Ocean…Ocean is so much like his daddy," Alexa shared with E! News exclusively at 102.7 KIISFM's Pick Your Purse Party. "I fall in love with this baby and then it just makes my love for my husband even stronger."
She continued, "I don't know how women or men do it alone with a newborn. Just having him has given me the extra push I've needed and I know it's the same for him. For him, he's pretty cute. Sometimes he can be a butthead, but I love him."
Take a look at Ocean's biggest and cutest milestone moments from his first year: