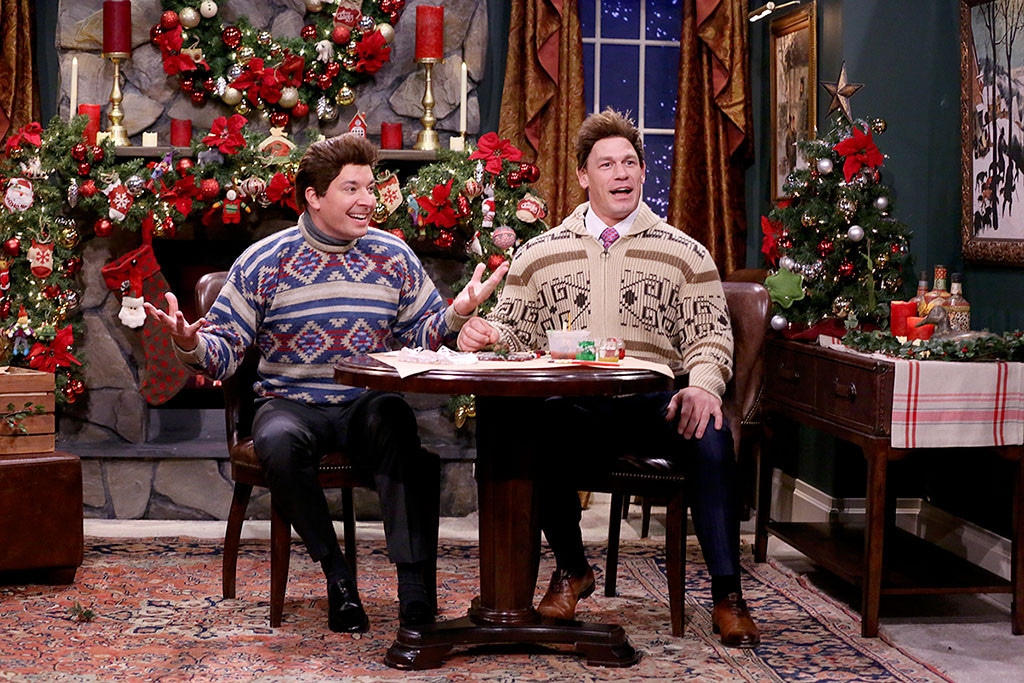 Andrew Lipovsky/NBC
Have you heard the story of Rudolph, the seabreeze-nose WWE superstar? Well, John Cena is here to tell it. 
The wrestler stopped by The Tonight Show Wednesday for a holiday round of Jimmy Fallon's recurring Mad Lib Theater, complete with coiffed wigs and '90s sweaters. 
Playing brothers named Winston and Jimmy Bill Bob , the two stars took seats by the tree and set the scene as Cena's character revealed he no longer believed in Santa Claus. Gasp!
However, thanks to a peculiar line of questioning before the scene, the story unfolded a bit strangely. The two crafted their scripts with help from prompts like two words that rhyme and what you would say if you stub your toe.
Cena managed to make it really interesting when he picked the perineum for body part and if you don't know why that could be comical, look it up. As for advice he would offer a teenager, the WWE star suggested, "Stay gold, Ponyboy," a nod to the classic line from The Outsiders. When it came time to say the line, the two couldn't help but immediately break character in laughter. 
As Fallon's character managed to convince his brother to believe again, the two shared their special holiday song—"Rudolph, the Seabreeze-Nose WWE Superstar."
Not familiar with it? Have a listen in the clip above!