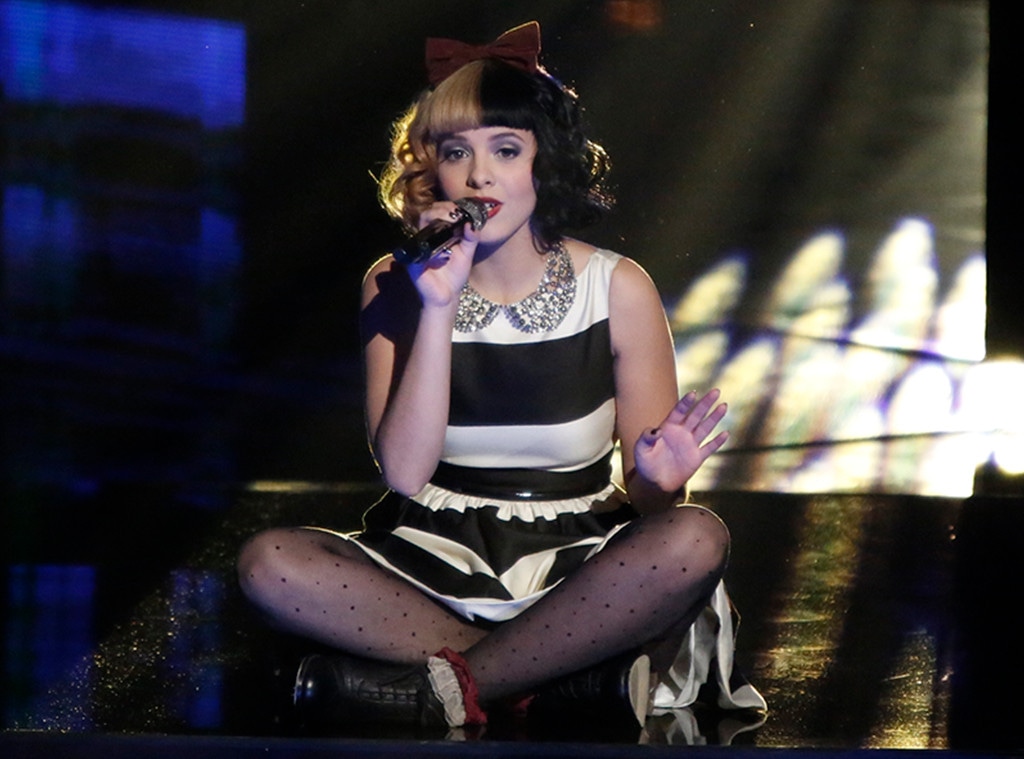 Tyler Golden/NBC/NBCU Photo Bank via Getty Images
Timothy Heller is sharing more allegations about Melanie Martinez.
On Dec. 4, Heller accused former Voice contestant Martinez of rape. In response to the allegations, Martinez tweeted, "I am horrified and saddened by the statements and story told tonight by Timothy Heller. What she and I shared was a close friendship for a period of time. We came into each other's lives as we were both starting our careers as artists, and we tried to help each other. We both had pain in dealing with our individual demons and the new paths we were forging, but I truly felt we were trying to lift each other up."
She went on to write, "She never said no to what we chose to do together. And although we parted ways, I am sending her love and light always."
On Nov. 16 Heller tweeted, "What if I have my own story of abuse but I'm scared to ruin the persons life and I still love them in a f--ked up way and the public really really loves them and most probably wouldn't believe me....I need advice." Shortly after, Heller tells Newsweek, she allegedly received a call from Martinez.
"I started sobbing when I saw [Melanie] was calling me, and I blocked her," she shared. According to Heller, Martinez then tried to get in touch with her via Heller's boyfriend, calling him and sending text messages in which she allegedly said she was "inspired" to get in touch with Heller after recently dreaming about her and also allegedly suggested the "services of a healer."
Weeks later, Heller would name Martinez in a tweet to her followers. "When I wrote this story about my assault, I initially wasn't going to make the abuser. But I think it's important for you all to know this is about Melanie Martinez," she wrote on Dec. 4.
"Her fans see her as this angel who understands them," Heller told Newsweek. "So I assumed no one was going to take me seriously if I explained what she did. I've been reading all the #metoo stories, and though I'm obviously in support of the people coming forward, I wasn't sure if my story of being assaulted fit."
She went on to say, "...I know now that assault happens this way all the time. I loved her even after it happened, and I had this sick need to protect her, which I've learned is very common for victims of assault, especially those hurt by their family or friends."
In response to the article, a rep for Martinez told Newsweek, "Melanie stands by her statement."
E! News has reached out to Martinez for comment.