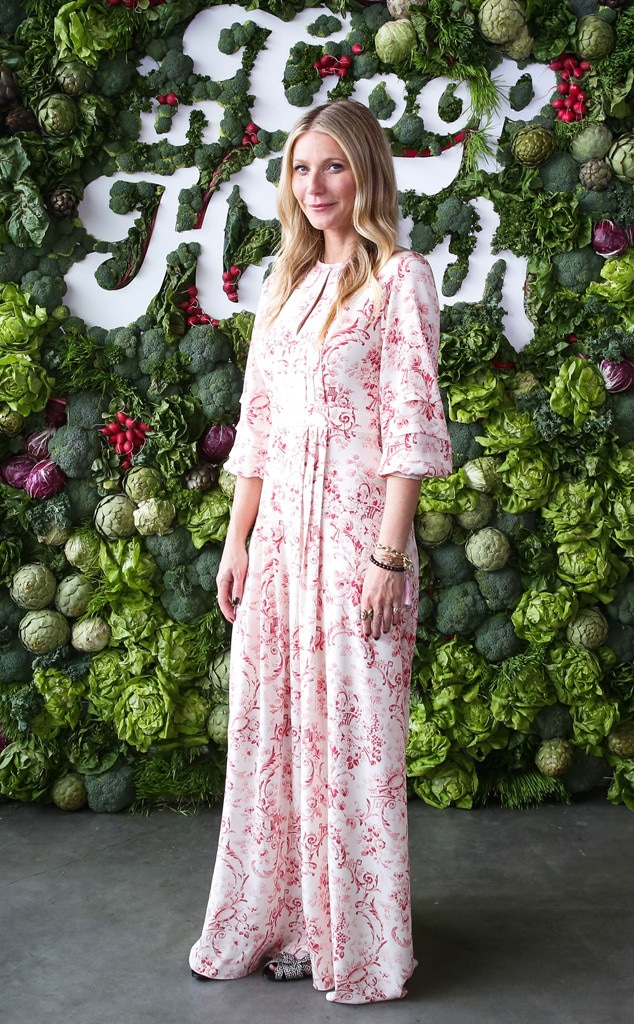 Marc Patrick/BFA/REX/Shutterstock
Gwyneth Paltrow's company, Goop, is clearing up a bit of controversy surrounding their health and weight loss advice. 
The company has responded to claims that it is endorsing an unhealthy and "potentially harmful" diet plan after it published weight loss advice from celebrity fitness guru Tracy Anderson.  
In a statement to E! News, a representative for Goop said, "We would never advocate for an unhealthy diet or extreme routine. As Tracy said in the interview, you should make choices based on what is best for your individual body."
An insider at Goop also confirmed that the article in question was published more than six months ago, and the site "does not promote weight loss, only healthy eating."
Anderson, who has worked with celebrities like Jennifer Lopez and Madonna, wrote that if women wish to see fast results and "do a 14-lb. weight loss in four weeks," they should "get off gluten and go very low carb."
Anderson also suggested her meal replacement bars, which she claimed are a "healthy combination of protein, energy and flavor that will satisfy you and support your weight management or weight loss journey."
Anderson's claims were quickly challenged by Harley Street nutritionist Rhiannon Lambert, who told the The Independent, "I am in complete shock that this article has been published as this has the potential to harm a lot of relationships with food."
Lambert particularly criticized Anderson's assertion that cutting out carbs and gluten will speed up the weight loss process, saying, "It is not sensible to eliminate whole food groups or make drastic dietary changes which are not sustainable."
In response to the sharp criticism the article has drawn, a spokesperson for Anderson told E! News Wednesday, "Over the course of her 20-year career, Tracy has consistently practiced owning a 1-2 lb. weight loss per week when someone has unhealthy weight to lose. Owning a 1-2 lb. weight loss per week is different than simply dropping 1-2 lbs. per week, which causes people to hold onto unhealthy weight. Of the 14 lbs. that someone could effectively lose in a month—if they have excess weight on them—the goal is to own 8 lbs. of that, which is aligned with Tracy's practice of not living on extreme diets."
The spokesperson added, "Tracy does not advocate for processed foods existing in a healthy diet."