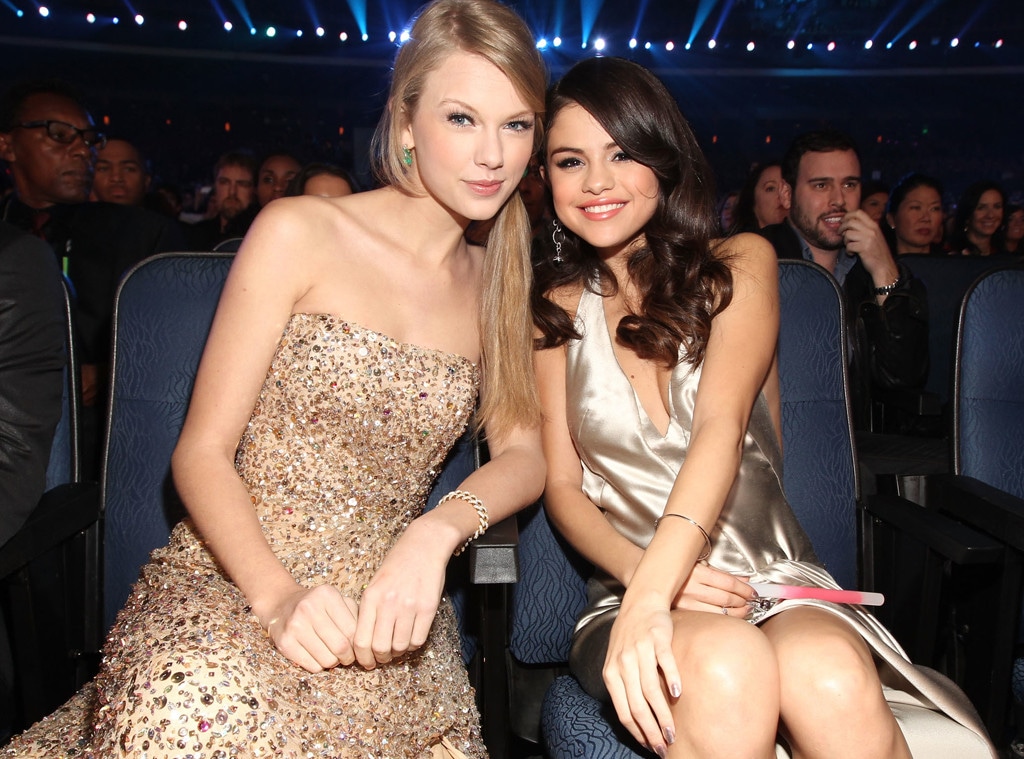 Christopher Polk/AMA2011
Who would've thought the Jonas Brothers were the main link for our #BFFgoals Tay and Sel?
Selena Gomez stopped by KISS FM UK to talk about new music, touring, her formerly private Instagram account, and more, but what fans loved hearing most was the story behind her years-long friendship with Taylor Swift. 
Before all the baking dates, bowling nights, and badass music video cameos, Taylor and Selena were both rising starlets in Hollywood. But because Gomez was busy with Disney Channel and Swift had her hands full climbing country music charts, the pair hadn't really crossed paths. 
Kevin Mazur/Getty Images for iHeartRadio / Turner
As Selena explained, it was their romances with two of three famous brothers that led our favorite female power duo to each other. The "Wolves" singer was dating Nick Jonas at the same time that Taylor and Joe Jonas were together, and that's when their friendship bloomed!
"It was hysterical," the pop star described of her and T. Swift dating Nick and Joe simultaneously. 
Luckily the ladies got an amazing gal pal out of it, though. Selena added, "It was amazing, because she was the girl with the big curly hair and all the bracelets and the cowboy boots. And I was definitely up-and-coming, and we just clicked. It was the best thing we got out of those relationships."
While neither of the girls are still with Joe and Nick, Selena insists that there's no bad blood there. She said, "They're lovely, by the way. We're all friends now. We were young, you know; it's a different time."
Check out Selena gushing over Taylor and dishing on her new self in the video above.