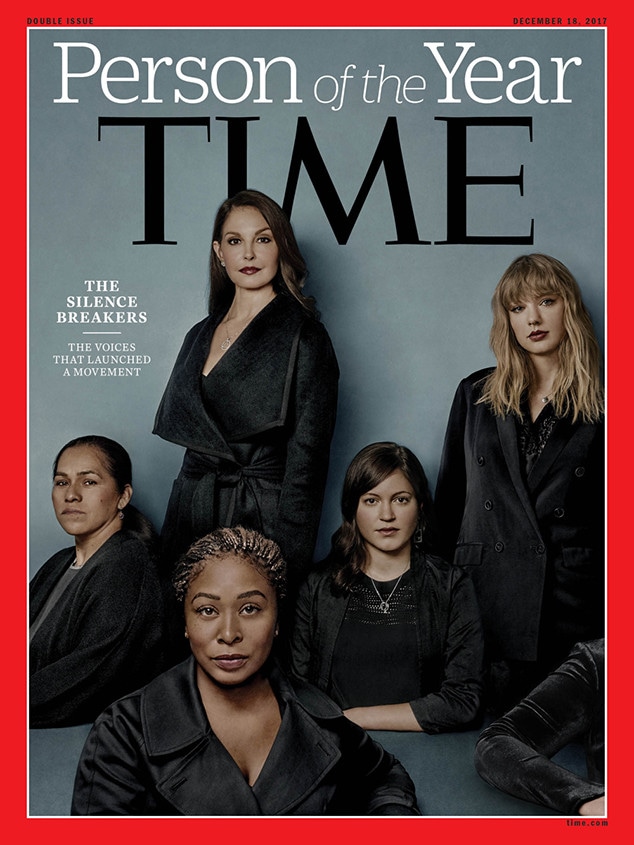 TIME
Taylor Swift opened up about testifying against the DJ who groped her in TIME's 2017 Person of the Year issue.
Fans will recall how Swift accused David Mueller of reaching underneath her skirt and grabbing her butt while posing for pictures during a 2013 meet-and-greet.
"I figured that if he would be brazen enough to assault me under these risky circumstances and high stakes, imagine what he might do to a vulnerable, young artist if given the chance," Swift told TIME. "It was important to report the incident to his radio station because I felt like they needed to know."
After conducting an investigation, the radio station fired Mueller. Two years later, the DJ sued Swift. The singer responded by countersuing for assault and battery and asking for a symbolic $1—an amount her legal team claimed would "serve as an example to other women who may resist publicly reliving similar outrageous and humiliating acts."
Swift didn't hold back when she took the stand in August. She told the jury Mueller "latched onto my bare ass cheek" and described the act as "devious and sneaky." In fact, she told TIME she heard it was the "most amount of times the word 'ass' has ever been said in Colorado Federal Court."
When Mueller's lawyer asked how she felt about the DJ's termination, she responded, "I am not going to allow you or your client in any way to make me feel like this was my fault, because it isn't. I am being blamed for the unfortunate events of his life that are a product of his decisions, not mine."
Swift's mother, Andrea Swift, also took the stand the day before her daughter and broke down in tears. By the time it was Swift's turn, she was "angry."
"When I testified, I had already been in court all week and had to watch this man's attorney bully, badger and harass my team including my mother over inane details and ridiculous minutiae, accusing them, and me, of lying," she told the magazine. "My mom was so upset after her cross-examination, she was physically too ill to come to court the day I was on the stand. I was angry. In that moment, I decided to forego any courtroom formalities and just answer the questions the way it happened. This man hadn't considered any formalities when he assaulted me, and his lawyer didn't hold back on my mom—why should I be polite?"
In the end, Swift won her case. However, she told TIME she still hasn't received her $1 from Mueller.
As for her advice to other victims, Swift said it's important to not accept blame.
"I would tell people who find themselves in this situation that there is a great deal of blame placed on the victims in cases of sexual harassment and assault," she said. "You could be blamed for the fact that it happened, for reporting it and blamed for how you reacted. You might be made to feel like you're overreacting, because society has made this stuff seem so casual. My advice is that you not blame yourself and do not accept the blame others will try to place on you. You should not be blamed for waiting 15 minutes or 15 days or 15 years to report sexual assault or harassment, or for the outcome of what happens to a person after he or she makes the choice to sexually harass or assault you."
The "Look What You Made Me Do" singer graces TIME's cover along with the magazine's other "silence breakers," including Ashley Judd.
To read the full story, visit TIME.