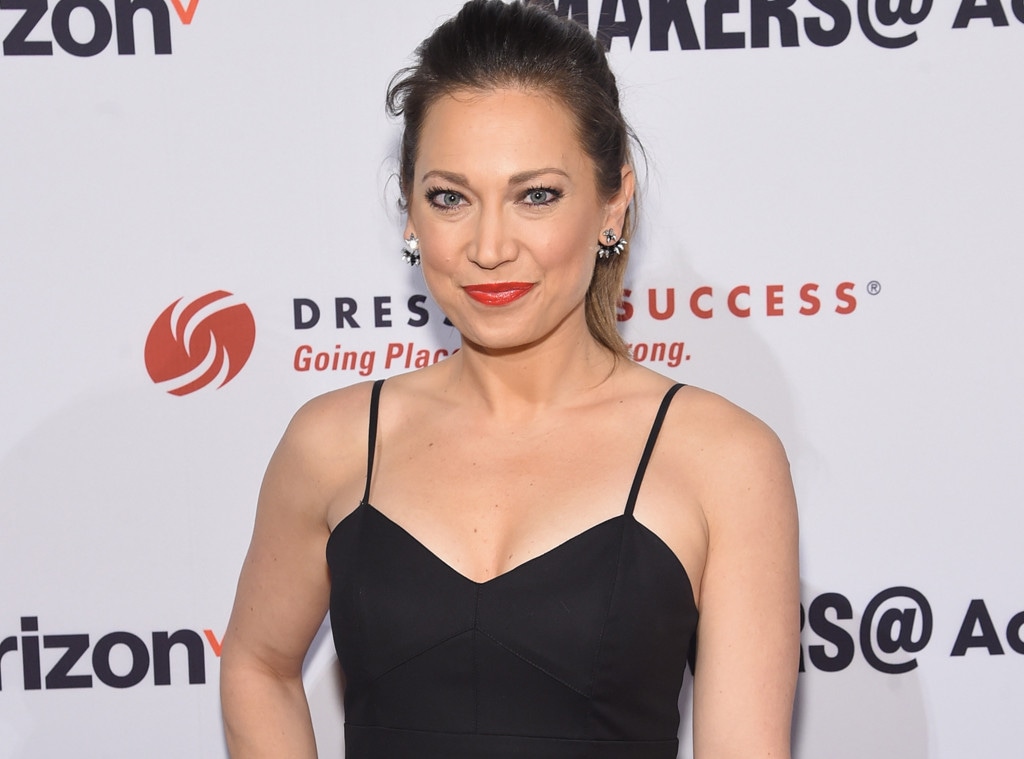 Jamie McCarthy/Getty Images for Dress for Success Worldwide
Ginger Zee is opening up about mental health.
The Good Morning America meteorologist discusses battling depression in her new book, Natural Disaster: I Cover Them. I Am One. In an expert from the book, released on ABC News, Zee writes about checking herself into a mental health hospital, just 10 days before starting her job at ABC, and everything that led up to that point in her life.
She also discusses doing soul-searching and how far she's come over the years.
"I also know that because of the chaos I created, the natural disaster I used to be, I was forced to do the kind of deep, soul-searching growth that means there will never be a next time when I find myself crying and drunk under a bridge in Chicago," she writes. "There will never be another time when I'm hiding under a hotel table calling the police because my boyfriend emotionally abused me."
And in a new interview with People, Zee previews some of the struggles we'll read in her book, like the time she attempted suicide at 21.
When she was in college, she was diagnosed with narcolepsy, where she would fall asleep in all kinds of places. She was then put on a medication, which was a tough adjustment for Zee. It was around this time that she says she began to "spiral."
After recently graduating from college, Zee was trying to kick-start her career, but it wasn't going as well as she hoped. One day, Zee ending up locking herself in a bathroom and taking pills. She tells People, "In that moment, my brain, and probably a chemical somewhere within me, said, 'You need to kill yourself.' The only voices I could hear were telling me, 'You are not worth it.'"
Luckily, her roommates and ex-boyfriend got her to a hospital and she hadn't taken "anything that could kill me."
In the days leading up to starting her job at ABC News, Zee would check herself into a mental health after experiencing similar post-college depression.
"I was in this place where I knew my personal life could affect this outstanding job and opportunity that I had," she tells People. "For the first time in a long time, I wanted to live and I knew that."
Zee, who is expecting her second child with husband Ben Aaron, also tells the publication that being a mother has helped her "a lot."
Natural Disaster: I Cover Them. I Am One is available now.