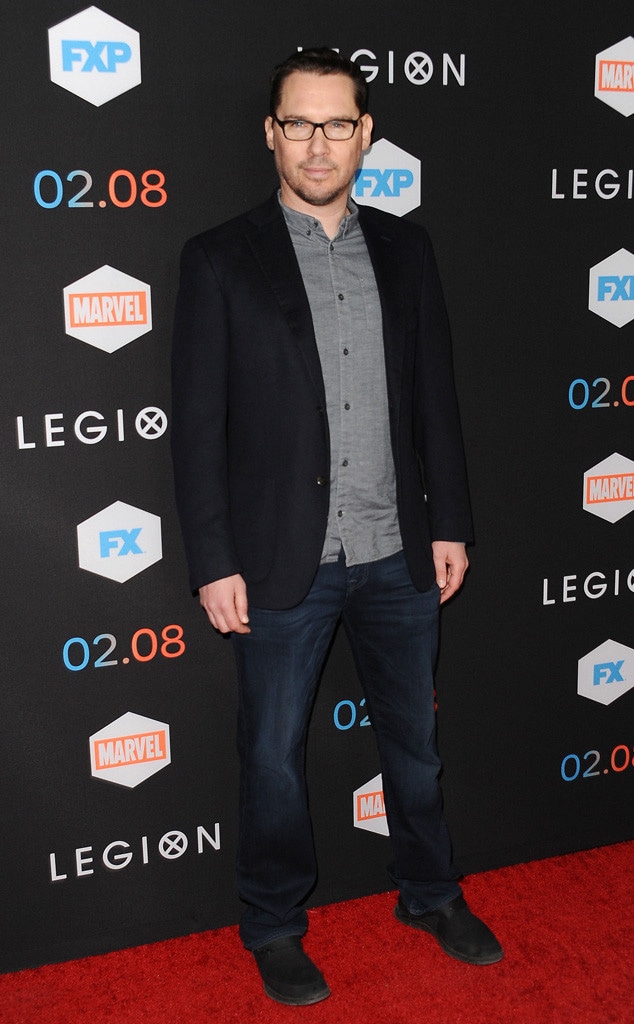 Jason LaVeris/FilmMagic
UPDATE: A new director has been named for the upcoming Queen biopic titled Bohemian Rhapsody. 
According to Deadline, 20th Century Fox has replaced Bryan Singer with Eddie the Eagle and Wild Bill director Dexter Fletcher. There are about two weeks left on the film, unless Dexter decides to reshoot scenes. The studio hopes to keep the film on track for a December 2018 release date.
—————
Bryan Singer's schedule has suddenly become a lot freer.
E! News can confirm the famous director is no longer working on 20th Century Fox's upcoming Queen biopic.
"Bryan Singer is no longer the director of Bohemian Rhapsody," the studio said in a statement to E! News.
The announcement comes after Fox had temporarily halted production on the film due to the unexpected unavailability of Bryan.
In addition, reports surfaced that Bryan failed to return to the set after the Thanksgiving holiday.
In a statement to Deadline Monday night, however, the director tried to set the record straight on all the rumors surrounding his departure.
"With fewer than three weeks to shoot remaining, I asked Fox for some time off so I could return to the U.S. to deal with pressing health matters concerning one of my parents. This was a very taxing experience, which ultimately took a serious toll on my own health. Unfortunately, the studio was unwilling to accommodate me and terminated my services. This was not my decision and it was beyond my control," his statement read. "Rumors that my unexpected departure from the film was sparked by a dispute I had with Rami Malek are not true. While, at times, we did have creative differences on set, Rami and I successfully put those differences behind us and continued to work on the film together until just prior to Thanksgiving. I wanted nothing more than to be able to finish this project and help honor the legacy of Freddie Mercury and Queen, but Fox would not permit me to do so because I needed to temporarily put my health, and the health of my loved ones, first."
Bohemian Rhapsody was expected to chronicle the years leading up to Queen's unforgettable appearance at the Live Aid concert in 1985.
Rami Malek was slated to play Freddie Mercury in a film expected to be released around Christmas time of 2018.
"When you're able to open your eyes and see a different person staring back at you in the mirror, it's a very affirming moment," Rami shared with Entertainment Weekly when "first-look" photos surfaced.
(Originally published December 4, 2017 at 3:13 p.m. PST)