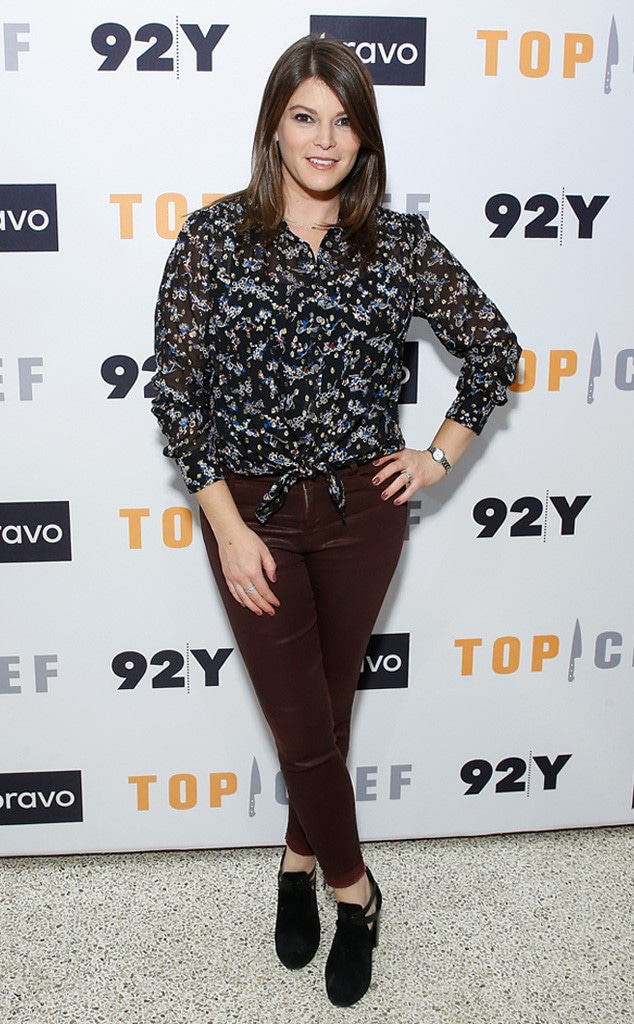 John Lamparski/Getty Images
Top Chef's Gail Simmons has got a bun in the oven!
A rep for Simmons confirmed to People that the Top Chef judge is pregnant with her second child.  In a statement, Simmons and husband Jeremy Abrams said, "We are thrilled that a sibling is on the way for our daughter Dahlia Rae, who is almost 4."
The celebrity chef and her music executive husband wed in a picturesque ceremony that was featured in Martha Stewart's back in 2008, before welcoming their first daughter in December 2014.
Throughout her first pregnancy, Simmons admitted to People that it was a total breeze. "I really can't complain. It's been amazing," she said at the time. "I feel great and I have lots of energy. I still have a few months left, and then the actual parenting begins!"
And pregnancy isn't slowing this successful celeb down. Simmons will continue to promote her new cookbook, Bringing It Home: Favorite Recipes from a Life of Adventurous Eating, which was released this October.
Luckily, the mom-to-be will be able to take a much needed break from her judging duties, as filming has ended for the fifteenth season of Top Chef.
Viewers can catch Simmons, along with host Padma Lakshmi and co-judges Tom Colicchio and Graham Elliot, when the "biggest, most epic installment" of Top Chef premieres Friday, December 7 on Bravo.
Congratulations, Gail!
(E! and Bravo are both part of the NBCUniversal family.)