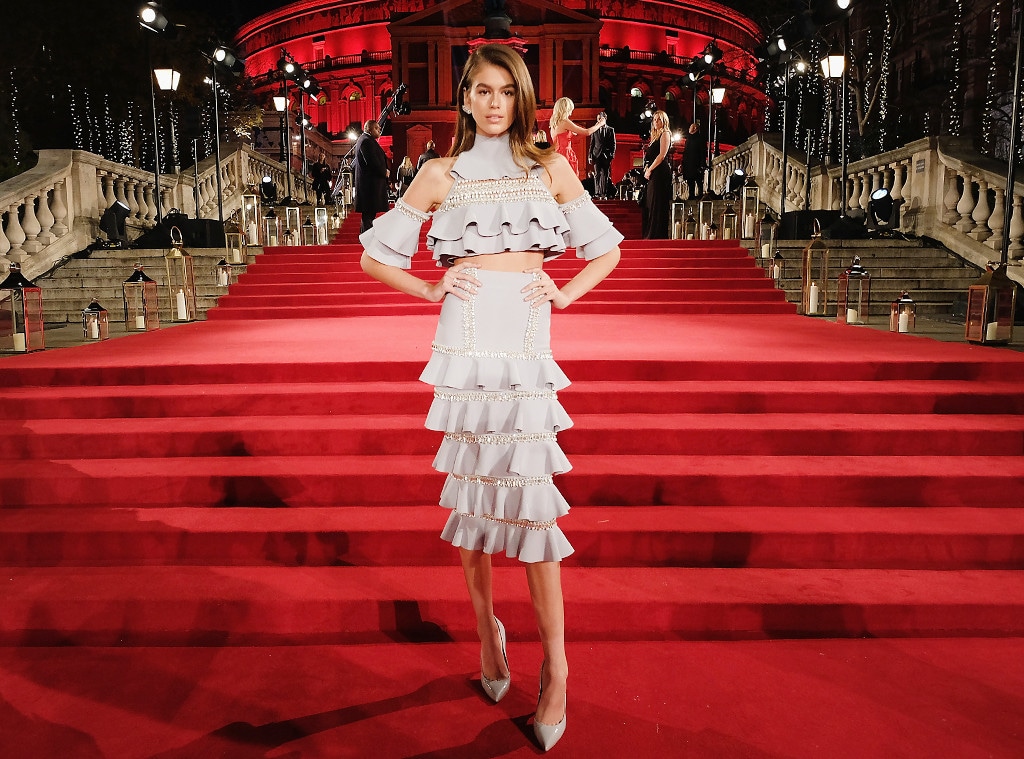 Mike Marsland/BFC/Getty Images
Red carpet stairs are no joke. 
The Met Gala, Cannes Film Festival...there are only a few events a year that require such an epic, grand and, not to mention, photo-worthy entrance for stars. The British Fashion Council's The Fashion Awards 2017, held at the Royal Albert Hall, is included in this prestigious round-up (sorry, Globes). 
Luckily, the A-list guests in attendance at this high-fashion event are pretty used to walking some pretty intimidating lengths: Models Karlie Kloss, Kaia Gerber and Jourdan Dunn's experience on the catwalk paid off, as they struck regal poses along the way up. 
Other British stars, including Rita Ora, Adwoa Aboah and Alexa Chung, also dressed to impress. Not to mention, there was a show-stopping moment in which Selena Gomez, platinum hair and all, arrived in full-on monochrome. Of course, you can't have an award ceremony honoring the year's best designer, model, business leader and talents without Naomi Campbell. 
To see the best dressed stars at The Fashion Awards, keep scrolling.