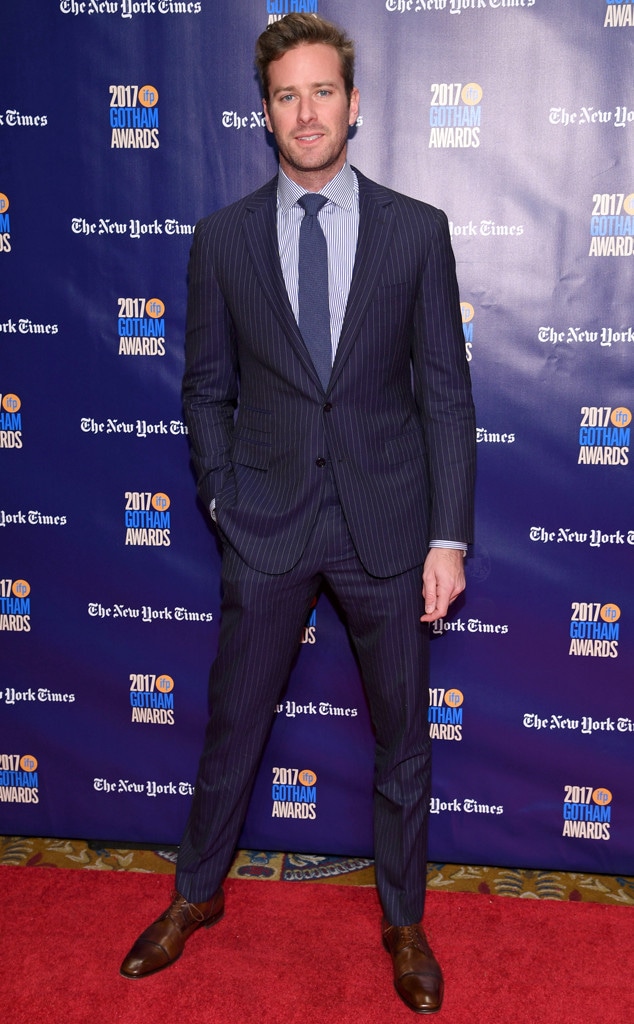 Dimitrios Kambouris/Getty Images for IFP
Armie Hammer will be making his Broadway debut in June 2018 when he stars in the Second Stage Theater production of the play Straight White Men, it was announced Monday.
Hammer will be acting alongside Top Gun actor Tom Skeritt in the play that is described as a "hilariously ruthless look at the classic American father-son drama."
The play, which is set at Christmastime, has yet to announce who will play Hammer's onstage brothers. But their casting remains highly anticipated due to the play's popularity during an Off Broadway run in 2014 at the Public House Theater.
Hammer joins the cast of the Broadway play following his triumphant performance in the hit film Call Me by Your Name, which was recently named Best Picture for 2017 by the L.A. Film Critics Association.
His future role in Straight White Men, which confronts issues concerning identity and privilege, comes after the Call Me by Your Name actor was criticized in a Buzzfeed article for "the privilege that afforded him a path to stardom." In response, Hammer promptly defended himself on Twitter stating, "Your chronology is spot on but your perspective is bitter AF. Maybe I'm just a guy who loves his job and refuses to do anything but what he loves to do...?"
He then deleted his Twitter account, explaining to the audience during TheWrap's Screening Series, "I just have no impulse control so if somebody says something stupid, I couldn't help but say something back, and then it just exploded."
Unfortunately, the play is not a musical, so the 31-year-old will not be able to show off his famous dance moves on Broadway. But he will undoubtedly deliver an outstanding performance.