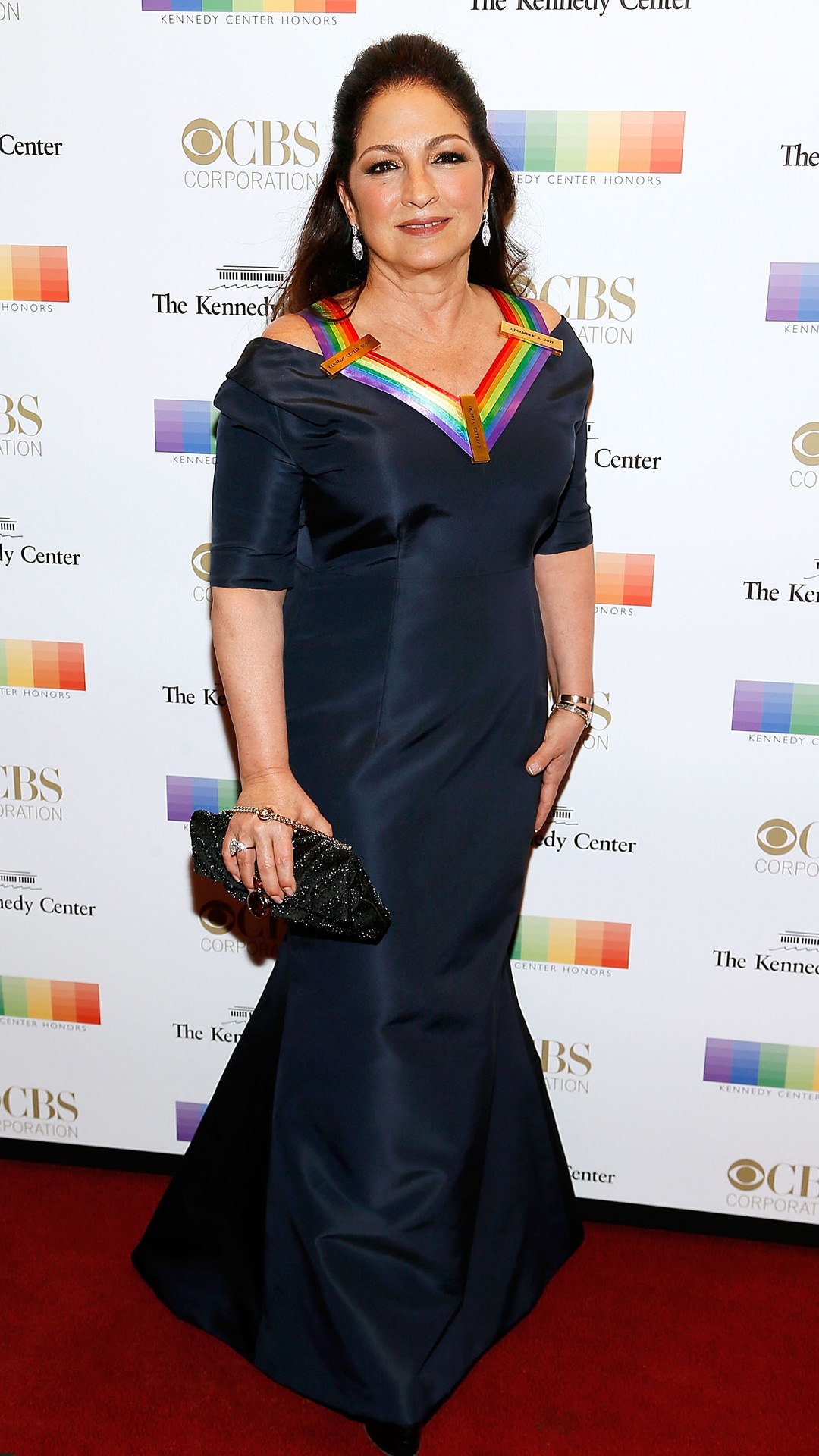 Paul Morigi/Getty Images
Gloria Estefan just made history!
The 60-year-old star became the first Cuban American to receive Kennedy Center Honors. But the "Mi Tierra" singer wasn't the only one that was one of the firsts, LL Cool J became the first rapper to earn the prestigious award. Along with the two musicians, singer-songwriter Lionel Richie, dancer-actress Carmen de Lavallade and TV creator Norman Lear were all honored with the coveted award at the John F. Kennedy Center for the Performing Arts.
Estefan received her award by her role model and friend, superstar Rita Moreno. 
"This, ladies and gentlemen, is the stuff of the American dream, and Gloria and I are living every, single minute of it," we heard the triple-threat star say in a video shared by Estefan. 
During her touching acceptance speech, Estefan said, "Every one of the honorees in this room, in their own beautiful way and by putting their lives as examples, and as beautiful ways of expressing through music, through art, through the film, through dance, showed who we are in this country. And we are that amazing tapestry of so many colors and vibrant backgrounds, and that's what makes this country great because when you weave those things together, it's just such a strong force. And we need to keep that alive."
Estefan was also surprised with a performance form her daughter Emily Estefan, who wrote a heartfelt post for her mother on Instagram. 
"Congratulations to the little girl on the hood of that car, who worked like an animal to be able to for one night... sit back, relax, and truly feel the hue of what it means to be honored... and truly deserve it," the "Reigns" singer wrote along with a black and white photo of her mother as a toddler along with her grandparents. 
Cheers to Gloria and the rest of the honorees for this great honor!