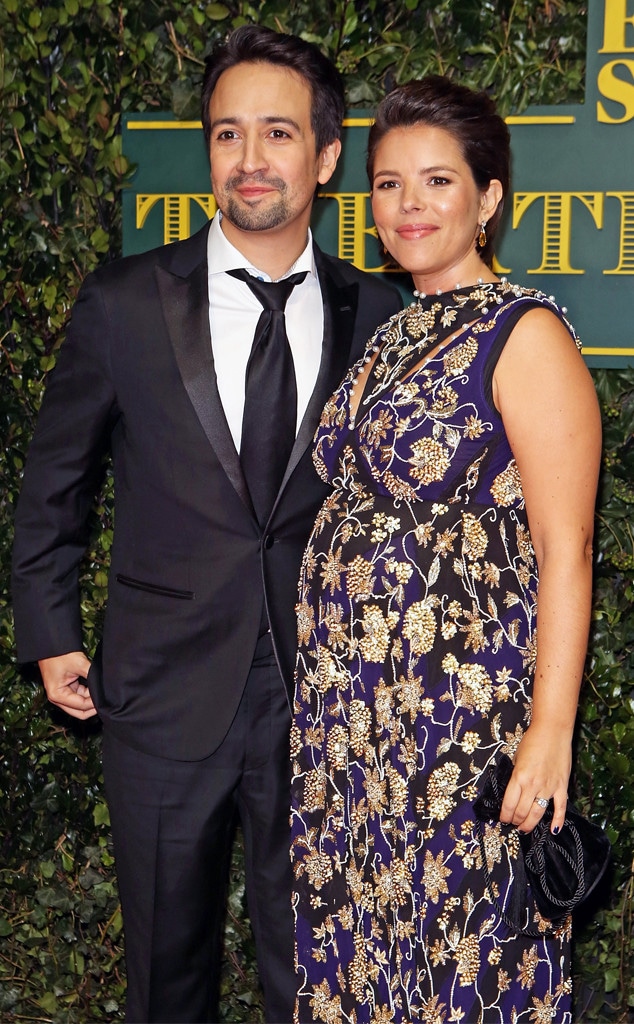 David M. Benett/Dave Benett/Getty Images
Congrats to the growing family!
Hamilton creator and star Lin-Manuel Miranda confirmed on Sunday that wife Vanessa Nadal is pregnant with the couple's second child.
The pair made it pretty clear that Nadal was expecting No. 2 when they walked the red carpet at the London Evening Standard Theatre Awards on Sunday night.
At the event, Nadal, who is an attorney and scientist, donned a floral frock and appeared to be pregnant.
Soon after taking to the carpet, Miranda's Twitter fans noticed his wife's baby bump and flat out asked the song and dance man if she had a bun in the oven.
The Tony winner replied to the question, "Oh hell yeah."
During his acceptance speech at the 2016 Tonys, the doting husband read aloud a sonnet he wrote to his accomplished wife.
"My wife's the reason anything gets done
She nudges me towards promise by degrees
She is a perfect symphony of one
Our son is her most beautiful reprise
We chase the melodies that seem to find us
Until they're finished songs and start to play
When senseless acts of tragedy remind us
That nothing here is promised, not one day
This show is proof that history remembers
We live through times when hate and fear seem stronger
We rise and fall and light from dying embers
Remembrances that hope and love last longer
And love is love is love is love is love is love is love is love 
Cannot be killed or swept aside
I sing Vanessa's symphony, Eliza tells her story
Now fill the world with music, love and pride."
The couple married in 2010 and welcomed son Sebastian in 2014.