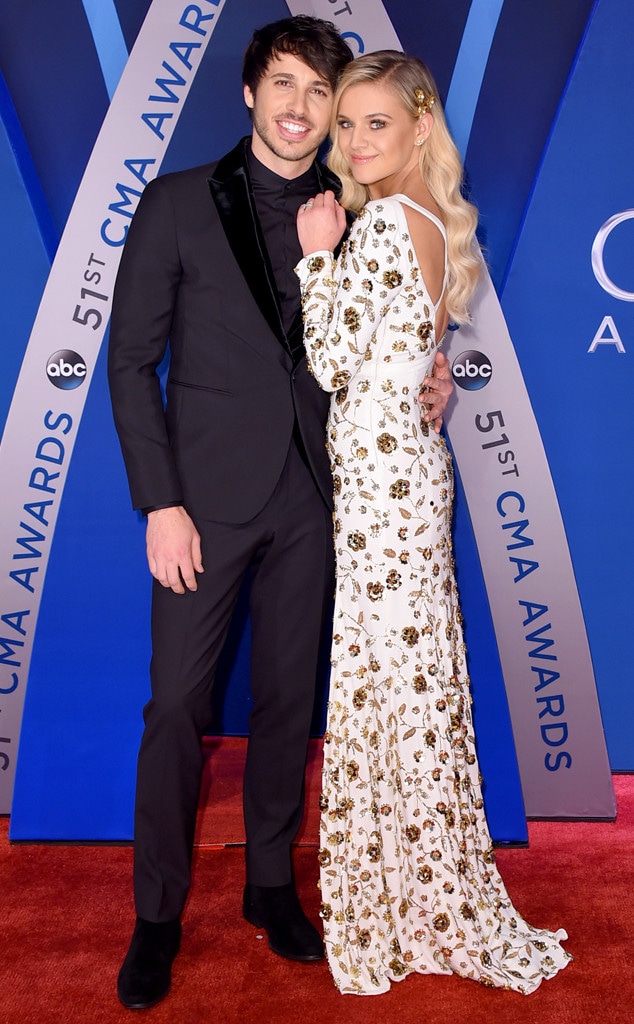 Michael Loccisano/Getty Images
Kelsea Ballerini is married!
The country music singer and Morgan Evans tied the knot in front of their closest family and friends during an intimate seaside ceremony in Cabo San Lucas, Mexico, a rep for the singer confirms to E! News. 
People reports that the singer walked barefoot down the aisle in a dress by Berta. Her hubby wore a tux by Joseph Abboud. The couple exchanged David Yurman rings that featured customized messages.
Their nuptials come nearly a year after they were engaged on Christmas day last December.
Ballerini happily revealed the news on her Instagram, saying, "Loving him has been the greatest gift of my life. And now I get to do it for life." Her announcement was featured alongside a photo of the couple in an embrace and the custom designed ring that Evans, also a country music artist, chose for his fiancée.
Earlier this year, the "Peter Pan" singer told E! News' Sibley Scoles that despite their brief nine-month courtship, they were "not in a rush" to start planning their wedding. The couple took their sweet time relishing in engagement bliss and celebrating their love as often as possible.
It was only in June that the country singer began spilling the details about what her "non-traditional" wedding might look like, jokingly saying that they had the date, venue and location picked but otherwise she was "winging it."
One thing the bride definitely nailed was her bachelorette weekend in Las Vegas this past September, complete with Bridesmaids references, selfies with Jennifer Lopez and of course dancing the night—and day—away in typical Vegas fashion.
Michael Loccisano/Getty Images For CMT
The lighthearted and fun celebrations continued into October when she was showered with love, gifts and affection at her bridal shower in Nashville. Hillary Scott from Lady Antebellum was among the friends who joined her at the party, but sat out at the end when the ladies took a leap into the pool.
Most recently the 23-year-old admitted that she didn't have the time to worry about her wedding. And with the release of her second album Unapologetically and her Aussie fiance's single "Kiss Somebody" dropping, we can't say we blame her.
She did warn, however, that there was still time for a "bridezilla moment," adding, "I'll let you know if I do."
Now that the bride and groom have finally taken their first steps together as bride and groom, we can't wait to see what their happily ever after has in store for them!
Congratulations!
People was the first to report this story.