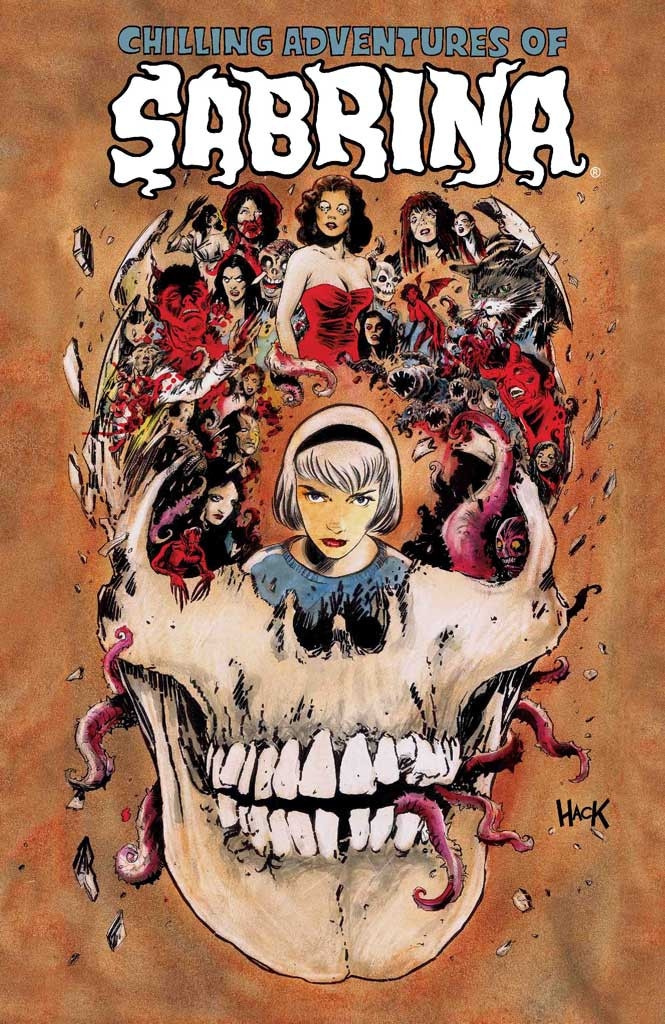 The CW
The Archie Comics TV universe just got a bit bigger—and witchier!
In a surprising turn of events, Netflix has announced that they've handed out a two-season, 20-episode straight-to-series order to an untitled adaptation of the graphic novel The Chilling Adventures of Sabrina, meaning everyone's favorite teenage witch is finally coming back to TV. And if you've got a feeling of déjà vu, you're not wrong.
The series was initially revealed to be in development back in September, only the network involved was the CW, looking for a companion series to Riverdale. While the move is a little surprising, it certainly makes sense. Netflix has the SVOD rights to Riverdale, which became a summer success story for the streaming service, boosting the show's season two premiere by 60 percent from its series debut.
The Riverdale team of Greg Berlanti, Roberto Aguirre-Sacasa, Sarah Schechter and Jon Goldwater are still attached, with Aguirre-Sacasa, who also serves as chief creative officer of Archie Comics, penning the script. The series will reimagine the origin and adventures of Sabrina "as a dark coming-of-age story that traffics in horror, the occult and, of course, witchcraft. Tonally in the vein of Rosemary's Baby and The Exorcist, this adaptation finds Sabrina wrestling to reconcile her dual nature—half-witch, half-mortal—while standing against the evil forces that threaten her, her family and the daylight world humans inhabit."
"Sabrina is coming to Netflix and she might just out-brood Jughead," Netflix tweeted, announcing their acquisition of the beloved character. "Don't @ me about talking cats (yet)."\
No word on who will follow in Melissa Joan Hart's (who memorably played the character on ABC and the WB from 1996-2003) footsteps and hopping on the broom, but expect an announcement in the near future.
Are you looking forward to Sabrina on Netflix? And who are you hoping will play her? Sound off in the comments below!