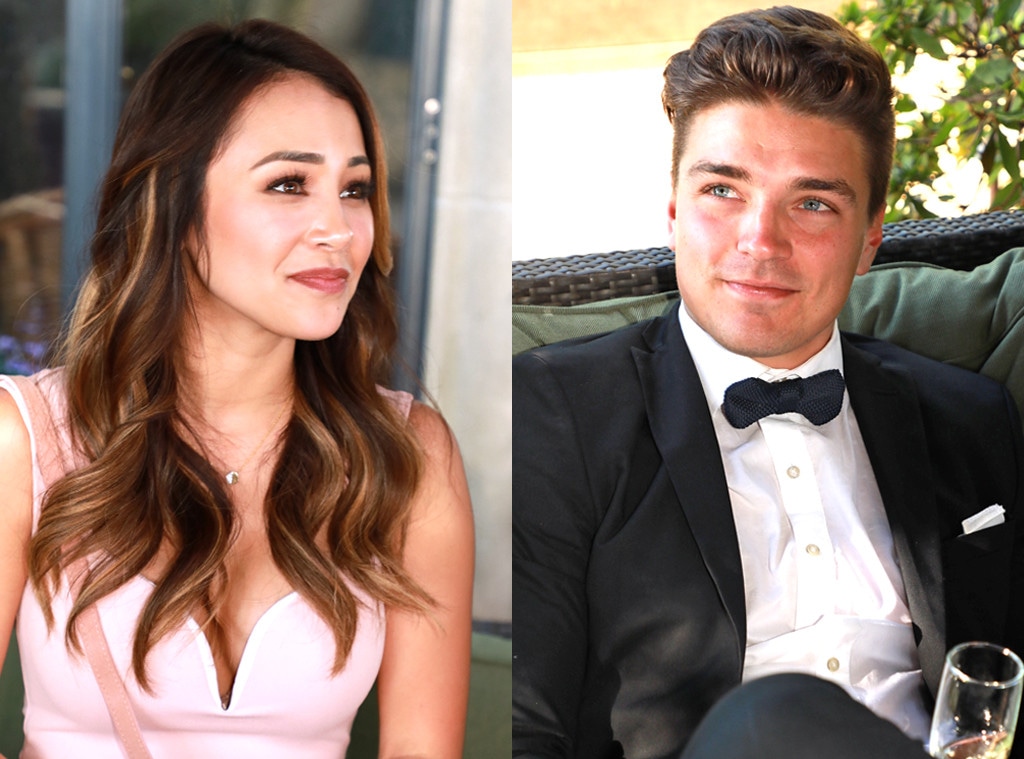 Courtesy Grizz Lee
Rachel Lindsay and Bryan Abasolo were rolling the dice when they invited both Dean Unglert and Danielle Lombard to their engagement party yesterday...
If you're a member of Bachelor nation, you probably haven't forgotten about the drama that ensued on Bachelor in Paradise this summer. But let us refresh your memory just in case: Dean built a relationship with Kristina Schulman for several weeks until Danielle came to paradise. At that point, he began flip-flopping between the two of them until it ultimately blew up in his face.
Needless to say, when we found out both Dean and Danielle attended Rachel and Bryan's engagement party, we couldn't help but wonder if the drama followed them.
E! News spoke exclusively to Iggy Rodriguez and Lucas Yancey—aka "WhaBoom"—who both confirmed that, not only was there no drama between Dean and D.Lo, there was no drama period.
"They're both grownups," Iggy told us about Dean and Danielle's interaction at the party. "Paradise is really intense, and the show in general is very intense. It intensifies emotions because you're trapped in this bubble, and it makes you feel stuff you may not have felt otherwise.They were obviously caught in the heat and passion of that moment, but I think they can joke about it now. It was cool, there was no drama or anything."
As for the potential for reconciliation between the former BIP couple, Iggy says never say never.
"Reconciliation's happen," he quipped. "They are cool. I think they can grab a drink and be friendly. I think they both know that it's probably better for both of them if they like blocked each other's number at 2 a.m., but I think if they hung out in daylight it would be perfectly fine. They can have brunch. Just a regular brunch or coffee."
Lucas told us the beef between him and Dean was also laid to rest.
"Dean and I are cool, just so everyone knows, because we had some drama in the past," Lucas explained. "A lot of people didn't realize that he had been saying things in about me on his podcast, and we had an argument that no one saw on the show. That kind of festered for a while, but we've squashed that now."
Lucas continued, "He's a good dude, and I think we are both doing our own thing...We are on good terms, and everything is cool."
—Reporting by Amanda Williams and Alessandra Mortellaro