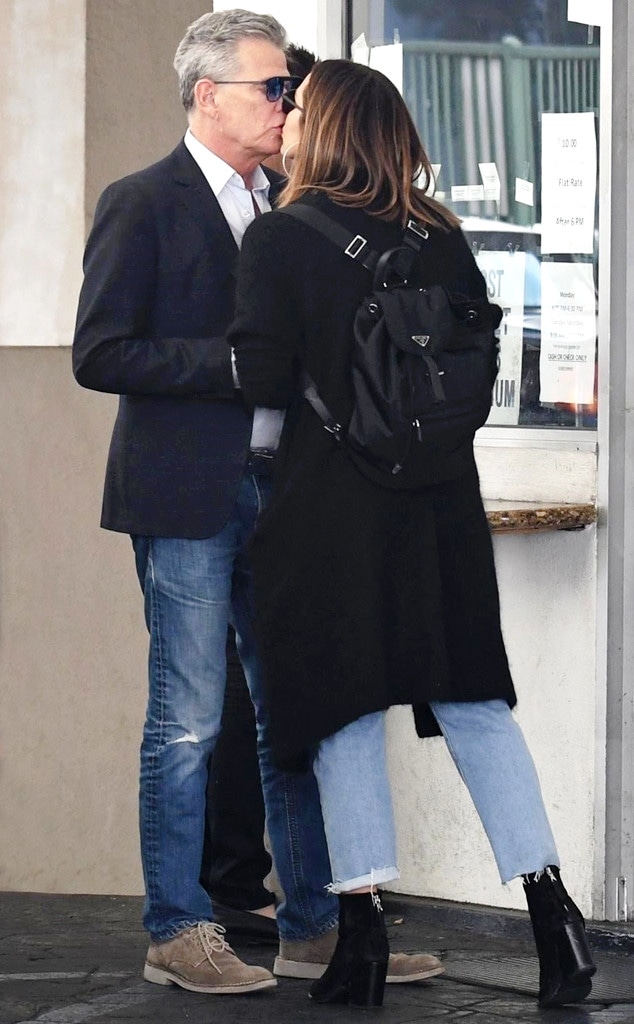 Bruce/MSBH / BACKGRID
Things are heating up between David Foster and Katharine McPhee, E! News has learned.
The 68-year-old record producer and songwriter and 33-year-old Scorpion actress Smash and American Idol alum have been sparking romance rumors for several months and have kept mum about their relationship. They were most recently spotted sharing a kiss while leaving the Beverly Hills restaurant E Baldi restaurant after a lunch date on Thursday.
"David and Katherine are more serious than they ever have been, and don't care what others around them think," a source told E! News exclusively on Friday. "David and Katherine have been spending a lot of time together recently and are not afraid to show affection now."
"David is usually a playboy but Katherine has made him change his ways, and he is really comfortable with her," the source said. "He tries to fit Katherine into his schedule with dinners and lunches during the week. They both love being out in public together, and are enjoying each other's company. Katherine has always had a crush on David, and she's happy that their relationship is transpiring."
Watch:
Erin & Sara Foster Dish on Dad & Katharine McPhee
The source said Katharine and David plan on spending the holidays together with his family in Los Angeles. His children, the source said, gave him a hard time at first about seeing Katharine now laugh it off and are far more accepting of their relationship.
David's daughters Erin Foster and Sara Foster have expressed their affection for the Scorpion actress but have not confirmed the relationship.
"We love Katharine McPhee. We love our dad. We want our dad to be happy. We don't care who he dates...don't really care how old they are, Sara told E! News last week, adding, "We don't know if it's her."
"I love her on Scorpion," Erin said.
She also touched on the age difference that many fans have cited, saying, "I think thirties, forties is like a respectable age for [a person for] a man in his sixties [to be dating]."